Byron Bay dining is a haven for foodies with every mouth water meal available; you can have a different taste tempting delight whenever you are hungry. From the moment you arrive in Byron Bay you are tempted with the aromatic smells that waft from the cafes and restaurants that line the streets of Byron.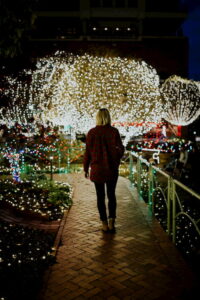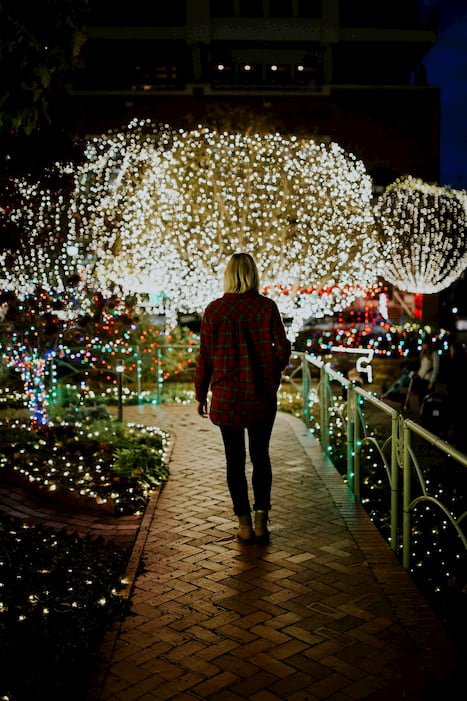 Attractions
Hunter Valley Gardens' Christmas Lights Spectacular tickets now on sale! With over 2 million lights, the Christmas Lights Spectacular is
Read More »
Every taste of the world imaginable is available here, from the Mediterranean, Italy, Asia, Mexico, Greece, Ireland and Europe. No matter what sort of meal you are after, or how much you are looking to spend you are guaranteed to find a taste tingling meal that will delight your taste buds and your wallet.
You can choose from al fresco dining, fine dining, latte along the beachfront, or a private dinner in the hinterland. There are also sunset cruises for two, dinner and lunch cruises where you can dine of the freshest locally caught seafood you will ever try. Everything you will eat is cooked to perfection that you will just want to keep coming back for more and more.
Restaurants spill out onto the street and live music entertains the diners. From vegetarians to meat lovers, there is a meal to suite everyone's taste, day or night, it doesn't not matter what time of day you are chasing a meal, you are sure to find a great bite to eat at any time of the day.
Whether you are looking for a quick plate of fish and chips, a vegan or vegetarian feast, or a gourmet meal of the highest standards you will not be disappointed by the quality of Byron Bay's dining!
Need to know more? Contact our team using the contact form today.