There are museums and galleries for you to wander through as well as beautifully landscaped gardens for your to relax in and enjoy the sunny weather. The beaches the fringe the coastline of Gosford are one of the biggest attractions for people that visit this city, providing excellent swimming conditions, surfing and an array of water sports to fill up your day with.
The kids will just love a day spent at the Reptile Park where they can get up close and personal with a variety of wildlife animals and get the photo taken to remember it by. And the breathtaking views that you can get when you make your way to any one of the amazing lookouts that are in the area, will leave you gob smacked!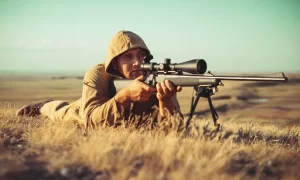 Adventure
Guide To The Best Hunting Locations In New South Wales New South Wales offers some of the best hunting opportunities
Read More »
Shopping is something that we all love to do while we are on holidays, and with the CBD and surrounding areas of Gosford you can wander in and out of so many outstanding retail shops, that all offer beautiful arts and crafts as well as clothes, shoes and many other bits and pieces for you to buy.
Located just behind Gosford is the world famous Hunter Valley where you can spend a day or spend the night or longer if you want to! You can arrange a day tour of the region where you taste test some wines, visit the chocolate and fudge factory or perhaps make a trip to the brewery and finish off your visit with a mouth watering meal at one of the fine dining establishments.
From awe-inspiring National Parks, breathtaking rainforests, lookouts that will take your breath away to shopping, dining, entertainment, art galleries, beaches and attractions for the little ones…. Gosford really is the ideal place for your next holiday! It holds many delights to entice even the most discerning traveller!
So why don't you jump on the phone right now to discuss the many attractions and other wonderful delights that you can have at your fingertips when you come to Gosford.
Need to know more? Contact our team using the contact form today.