Celebrate the annual Jacaranda Festival in the town of Grafton with the Grafton Jacaranda Festival Tour. Events & festivals include (but not limited to) Jacaranda Exhibition Galleries, Parades & Jacaranda Fair. You will also include a visit to the Schaeffer House Museum in Grafton, headquarters of the Clarence River Historical Society. Several open garden displays and a tour of Grafton's best streets to see the Jacarandas in full bloom with tour guides on board.
The experience includes lodging for 4 nights, all breakfasts, all meals, all-day morning tea and the access to all attractions. There is pick up and drop off the coach from your home as well.
What better way to explore the Clarence Valley's natural beauty and thrilling wonders than by taking a scenic bus tour, using the Hilldrop Motor Inn as the base. There's so much to do and see in the area, and your secret to them all is our professional tour guide.
The experienced driver will bring you to the best sights around Grafton and out to Yamba, Iluka and Coffs Harbour, from the luxurious 23-seat Coaster air-conditioned bus.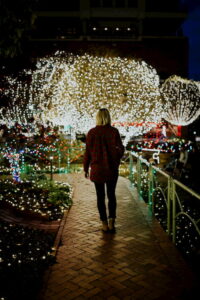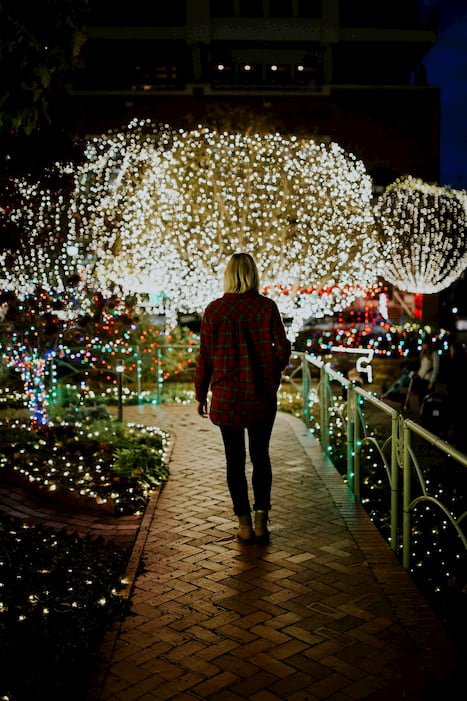 Attractions
Hunter Valley Gardens' Christmas Lights Spectacular tickets now on sale! With over 2 million lights, the Christmas Lights Spectacular is
Read More »
Wherever you come from, the Pacific M1 / A1 motorway is your best bet for easy access to Grafton. It is about 8 hours drive north of Sydney or about 4 hours drive south of Brisbane. Rail and coach connections are also available via NSW Trains, many of which are free of charge for pensioners. When you arrive at the Hilldrop Motor Inn, you will be greeted with a warm welcome and a hot evening meal. Then you can retire with an exciting trip ahead of you, for your first night's stay.
Call Dave's Outdoor Family Adventures for your Guided Tour Experience of the scenic Clarence Valley's pristine waterways they will support you with all your requirements. From tour guides to moving equipment, they are a professional service designed to meet the needs of both tourists and locals.
Their waterways deliver breathtaking scenery and thrilling and calming experiences as well. Make sure that you keep on the lookout for platypus along the way, it will create memories that you make along the way.
Wild River Tours specializes in Multi-Day Canoe / Kayak trips and is famous for its Bass fishing trips. They will gladly take you to Australia's best fishing waters, and you'll be in awe of the scenery in which these fish live. Their river experience helps you to focus on fishing while taking care of everything else.
They also give whitewater training and corporate team building experiences so if you're looking for a one-day trip or one of their incredible multi-day and overnight trips, team building activity, or just a paddle down the river, you'll have an experience you'll never forget about.
Nymboida River Canoes is located in Nymboida NSW and overlooks the mighty Clarence Canoe and Kayak Trail-Australia 's longest whitewater trail. They offer hire of canoes and guided trips for beginners and the more experienced ones.
Suppose you're a beginner or a seasoned paddler. In that case, the Nymboida, Mann and Clarence River systems offer some of the best canoeing and kayaking opportunities in the Clarence area from single-day trips to multi-day adventures.
Take a guided personal tour of Grafton. Marie Howlett Tours is a service for groups and coach businesses visiting Grafton's unique area. Travel the streets with Marie observing the town's different tree types, heritage buildings and general historical attributes.
Enjoy tea in one of the parks in the morning, visit Christ Church Cathedral-the city's iconic site, drive over the bendy bridge and then study its riverbank structure. Tours can be tailored to suit the party, and tours can meet any time constraints. Ensure that you ask Marie to share her favourite locations along the way for photo opportunities. Marie Howlett Tours can join your tour or party at a pickup point that suits your business.
Birdrangers run birding and nature tours in New South Wales' Northern Rivers, one of Australia's most biodiversity affluent areas. There are more than 300 bird species reported in the area. Accommodation in the cabin will be available shortly.
The Northern Rivers, only a few hours from Brisbane and Sydney, are abundant in birdlife and habitats. Your guides to the Birdrangers are well experienced local birders and ecologists. Tours are versatile and customized to meet your needs, or pick from the Byron Bay, Coffs Harbour, Yamba and Grafton areas for scheduled tours/packages.
World Heritage-listed parks and landscapes provide the chance to get into real Australia, with large areas of ancient tropical rainforest, Eucalypt trees, heathland, mangroves and beaches. Add to that the hundreds of various birds, animals and plants, as well as a professional local guide, and you have an experience like nothing else.
Need to know more? Contact our team using the contact form today.