The Ski Tube is an innovative and easy way to access so many different locations within the Snowy Mountains. When staying in Jindabyne as many people choose to as the Jindabyne accommodation is cheaper than on the mountain you will still have the flexibility of being able to take advantage of the neighbouring ski village of Thredbo and Perisher Valley by way of the Ski Tube. With over 6km of tunnels through the mountain range and extended over 8.5km in length, the Ski Tube is the best and easiest way to get to where you want to go and with these distances it also makes the Ski Tube the longest underground train tunnel in Australia.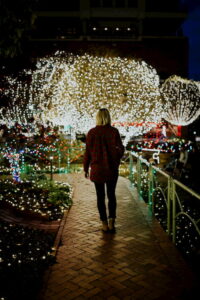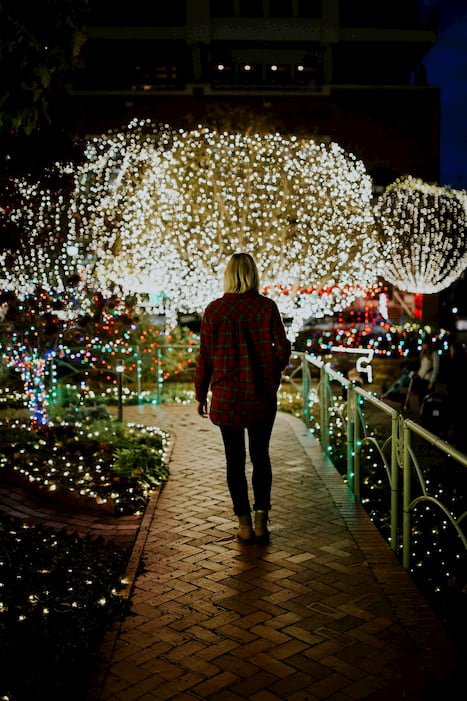 Attractions
Hunter Valley Gardens' Christmas Lights Spectacular tickets now on sale! With over 2 million lights, the Christmas Lights Spectacular is
Read More »
The Snowy Mountains Ski Tube is a mountainside railway that connects the Alpine Way, Bullocks Flat within Perisher Valley all together. With regular runs continuing throughout the day you can spend time at one destination and then move onto the next without any fuss at all. When basing yourself in Jindabyne you will have the choice of the two best ski villages in the country just a quick 15 minute Ski Tube ride away and without having to worry about driving up the mountain which can take around half an hour and then having to find a park, which can be quite difficult at the best of times, the Ski Tube is one of the most accessible ways to visit both ski resorts.
For visitors staying in Jindabyne, Thredbo or Perisher, everyone has the option to spend their days however they want to because with the ease of boarding the Ski Tube at anytime throughout your holiday days, you can visit both ski resorts and Jindabyne. The Ski Tube was primarily built for to allow visitors staying at Thredbo to be able to access Perisher and vice versa but soon became very popular making it the most travelled way up and around the mountain. The Ski Tube is also used for people catching coaches to begin their holiday who get dropped at Jindabyne and board the Ski Tube to complete their travels.
Prices are more than affordable for the Ski Tube and for anyone who holds a valid ski lift pass travelling between Perisher and Blue Cow is free along with some other services. You can purchase a family ticket for everyone when on holidays with the kids, a one day adult ticket, children's tickets and more depending on where you wish to go and how long you want to spend up the mountain. With every terminal that you stop at, whether it be at Bullocks Flat or one of the other ski terminal that you stop at, you can find a range of services from ski hire, tourist information, kiosk, information desk and more.

Need to know more? Contact our team using the contact form today.