There really is something for all ages when it comes to the amazing array of attractions that can be found in Katoomba in the Blue Mountains. From the young to the young at heart you can take your pick from just relaxing and getting totally pampered at one of the day spas, or perhaps you would like to wander through the beautifully landscaped gardens, and for the kids you can check out the nature parks and Skyrail and Scenic walk for something really cool.
The Three Sisters at Eco Point would have to be the most famous recognised attractions in the Katoomba region where you can take and easy walk to the lookout and be captivated by the commanding views for as far as the eye can see, and then if you are feeling really energetic you can take the 800 steps down to the valley floor and then back up again…. which is a great way to get close to nature!
Within Katoomba there are many wonderful shops, retails outlets, quaint boutiques as well as restaurants that cater for all tastes and not to mention the beautiful churches, art galleries and museums. You can spend all day just wandering around and admiring it all and then finish the day off in one of the picnic grounds, al fresco restaurants or cafes or landscaped gardens to relax in. There are also day spas which you can book yourself into if you really want to get completely pampered and start your holiday off with a bang.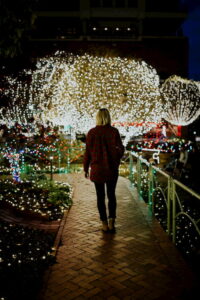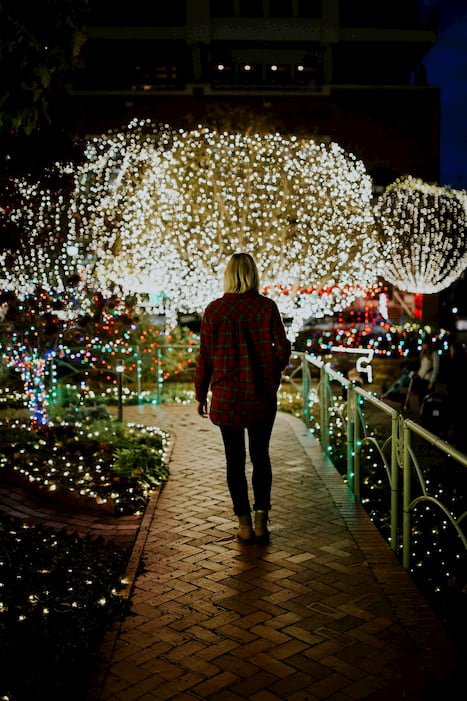 Attractions
Hunter Valley Gardens' Christmas Lights Spectacular tickets now on sale! With over 2 million lights, the Christmas Lights Spectacular is
Read More »
Surrounding Katoomba you can enjoy many National Parks where you can get involved in a range of activities such as horse riding, abseiling, rock climbing, canyoning, hang gliding, mountain biking, four wheel driving, bush walking, hiking and swimming. In amongst the National Parks are cascading waterfalls that you can take dip in all year round… even in winter if you are game enough! Katoomba Falls are a great one to visit in the Jamieson National Park where you can also visit some fascinating Aboriginal rock art formations.
For all you golf lovers, Katoomba boasts an 18 hole golf course with picturesque views from all around as well as a lovely club house where you can enjoy a refreshing cold drink after a great game. And for the kids they can spend the day at the Katoomba Sports and Aquatic centre with both indoor and outdoor activities as well as a heated pool, toddler pool and sauna.
Perhaps you would like to check out the Scenic Railway which is an old coalmining train built on an angle of 45 degrees that is just west of the Three Sisters as well as the Scenic Skyway which travels 200m above the valley. The Scenic Railway is the steepest in Australia!
From the beautiful National Parks with an array of attractions and activities within them, to the art galleries, museums, cafes, restaurants, lookouts, waterfalls, churches, shopping and tours and rental options in the hundreds, there truly is something for everyone at Katoomba.
So why don't you jump on the phone to discuss the many attractions that can be found and enjoy at Katoomba with one of our friendly staff members who are waiting for your call.
Need to know more? Contact our team using the contact form today.