As you can imagine there are so many wonderful cruises that you can book yourself onto while you are in Port Stephens that you will be able to enjoy a holiday on the water for as long as you want. From cruises that travel up and down the estuaries to cruises out to the deeper waters that are off shore, you can take your pick at any one of them…. or even all of them!
People love to spend the majority of their holiday on the calm seas, and when you come to Port Stephens you can have just that and so much more! You will have to opportunity to enjoy the many attractions that this seaside location holds in its clutches, and witness many amazing spectacles.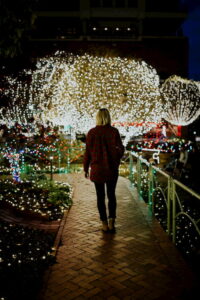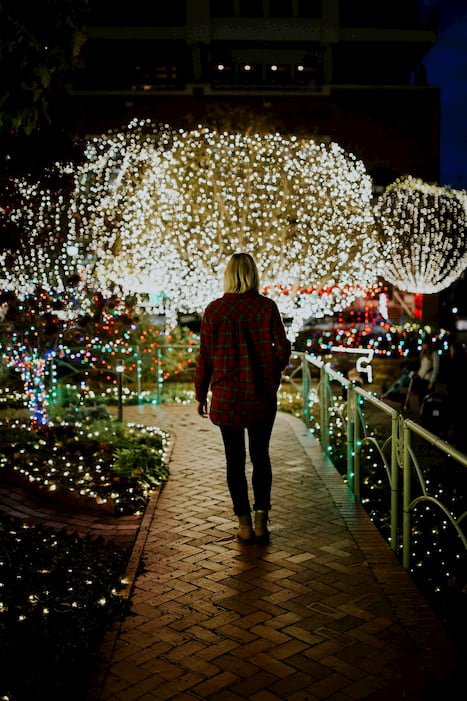 Attractions
Hunter Valley Gardens' Christmas Lights Spectacular tickets now on sale! With over 2 million lights, the Christmas Lights Spectacular is
Read More »
Between the months of July through to October you can have to great opportunity to jump on board any one of the great charter vessels that make regular runs out to the whale's every day.
Whale watching is a must do if you are in Port Stephens between these months, as you can come face to face with these magnificent mammals. Watch them as they swim along with their new born calves and sometimes come so close to the boats that you can just reach out and touch them. It is always a sight to see with these awe-inspiring creatures jumping straight out of the water into the air with such power and gracefulness that you could easily watch them for the whole day. You can do half day or full day cruises, just depending on how much time you have up your sleeve.
There are also fishing and diving cruises that will take you to some of the best spots on the east coast of Australia! From reeling in the catch of the day to diving down below and coming up close and personal with the magical underwater world that lies beneath, you can do it all when you holiday in Port Stephens.
From magical dinner and lunch cruises where you can really treat yourself to luxury at the highest standards as you cruise around on a luxury vessel as you wine and dine with your loved one. There are also cruises out to the dolphins where you can watch these playful animals frolic and jump around in their natural habitat.
Perhaps you would like to go exploring on nearby neighbouring Broughton Island so jump on board a cruise that will take you over to the island where you can learn everything there is to know about this island, and wander around spotting the many birds and wildlife that call this island home, followed by a sumptuous buffet lunch to make the day just perfect.
Maybe you would like to go off on your own and discover the many delights and hidden secretes that can be found along the coastline of Port Stephens so why not book your own boat and cruise around for the day. Pack a picnic and pull up on one of the pristine beaches, swim and snorkel till your heart is content.
There really is no end to the number of cruises you can do while you are in Port Stephens, so why don't you call us today to discuss them and the many other attractions that you can find in this New South Wales destination.
Need to know more? Contact our team using the contact form today.