Whale watching at Port Stephens is something people travel from all around to experience between the months of July through to October every year. As these majestic mammals make their migratory path along the east coast of Australia, they stop in the warm waters just off Port Stephens at frolic and play.
Port Stephens is not only known as the 'Dolphin Capital of Australia', but also a place where you can experience the sheer wonder and power of the Humpback whales at play. Many charter boats run daily cruises out to the waters where they frolic and jump around, and you can decide between a half day or a full day tour, just depending on how much time you have to spare.
A day out with the whales, as you sit and relax on your luxury cruise vessel is an experience that you will remember forever! It is so good, that so many people keep coming back every year to visit them, even if they have travelled out a few times before, they will always want to go out again…. it is that good!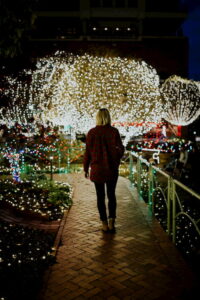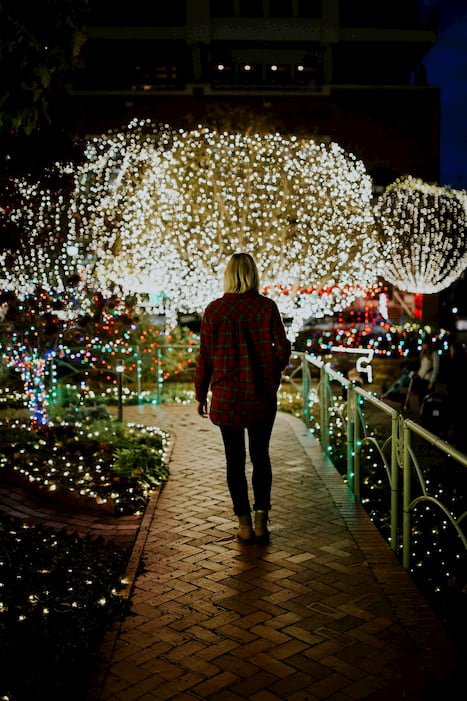 Attractions
Hunter Valley Gardens' Christmas Lights Spectacular tickets now on sale! With over 2 million lights, the Christmas Lights Spectacular is
Read More »
On board the boats you will have complete informative information about these awe-inspiring creatures as the fully trained staff teach you about the facts of these mammals. And with 360 degree viewing pleasure there are plenty of opportunities to see these animals at play.
The provide morning, afternoon tea or lunch just depending on which tour you do decide to travel on, as all this whale watching can work up an appetite. The calm waters that surround Port Stephens are perfect for all kinds of water activities, and whale watching being one of the main draw cards, it is definitely a must do while you are here.
On many trips out to the whales you are also treated to a display that is put on by the local dolphins that call these waters home. Along with many marine and birdlife species to be spotted as well, whales is not the only thing that you will see on your tour.
Young or old, everyone should book a whale watching tour at least once, so you can see what so many people are in awe about. With their awesome power and gracefulness, you can see these beautiful creatures in their natural habitat as they jump and breach right before your eyes.
So make the choice today, to start arranging your holiday to Port Stephens so that you can experience your first whale watching experience.
Need to know more? Contact our team using the contact form today.