Pack the car, the children and come and enjoy your next family vacation in the region of Manning Valley, Forster and Taree.
There's plenty to keep the kids outdoors amused with lots of beaches to choose from, waterfalls to enjoy, National Parks to discover, lakes to fish and parks to play in. There's also the Big Buzz Fun Park that has waterslides, trampolines, putt-putt golf and more for a great day out. There's ten pin bowling, a movie theatre and the Manning Valley Libraries have fantastic school holiday services for those rainy days as well.
The Manning Community Art Gallery offers residents and tourists in the Manning Valley an array of cultural and creative experiences. The gallery is dedicated to curating more than 12 exhibits each year. It is responsible for providing residents of Manning and surroundings with access to touring exhibitions otherwise inaccessible.
Every year, the gallery produces a variety of educational programs that include community engagement to increase public access to and appreciation of art. The gallery is also available to hire activities and is a unique space that provides a fantastic atmosphere.
Manning Aquatic Leisure Centre is the aquatic and entertainment hub of the local city. Get safe, and fit. And feel good to do your bit for the group. There is an outdoor swimming pool, 50 metres, eight lanes open from October to April. The heated pool of 25 metres, six lanes, is available year-round. The indoor swimming pool has a large permanent waterslide that opens during weekends and school holidays.
The centre provides swimming lessons for both junior and adult squads with qualified instructors and squad level.
The centre has an entirely air-conditioned health club and community fitness room which includes bikes, treadmills, rowing machines and step machines. Community Workout Room offers Yoga, Pilates, Pump lessons and much more.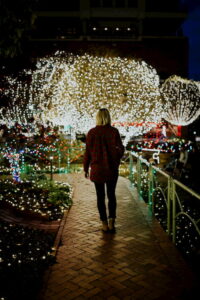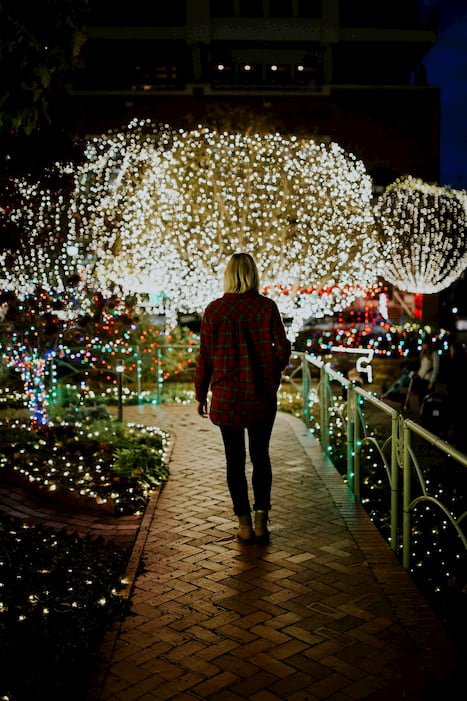 Attractions
Hunter Valley Gardens' Christmas Lights Spectacular tickets now on sale! With over 2 million lights, the Christmas Lights Spectacular is
Read More »
Enjoy the enjoyable, healthy, outdoor experience with an experienced and trained local guide. The Port Stephens and Great Lakes Marine Park, Myall Lakes National Park and Booti Booti National Park offer kayaking, fishing, and guided tours. The positions depend on temperature, and the equipment is supplied. It offers activities such as flatwater kayaking, coastal kayaking, simple fishing lessons, estuary fishing and more.
Mountain biking is quickly becoming one of the Manning Valley's most popular sports, as the National Parks and State Forests are ideal for this form of adventure. Get near and personal to nature as you ride along the coast or discover 40 kilometres of demanding mountain bike loop tracks hidden deep in the woods.
Kiwarrak State Forest is now considered to feature some of Australia's finest mountain bike trails, covering thousands of acres of pristine woodland. The Manning-Great Lakes Tip Riders and Manning Valley BMX are mountain bike clubs that provide catering for riders wishing to ride both socially and competitively.
How experienced you are on a mountain bike doesn't matter-Wallingat National Park has something to fit every level. Southern Boundary Trail is a great place to start for people with moderate experience.
This relatively flat track begins at the picnic area of Gur-um-bee, following Sugar Creek Road onto the Southern Boundary Trail before turning back to Gur-um-bee onto Thomas Lane. It winds through a tall forest of eucalyptus and cabbage tree palms popular with native birds, so be sure to carry a camera.
At Honeycomb Valley Farm, an award-winning sustainable farm attraction, farm shop and farm stay spread your legs, mind, smile and taste buds out. Enjoy browsing the packed Farm Gate Shop full of handmade produce, flavour seasonal honey varieties and drink herbal tea. Or pay for entering the farm to enjoy a guided tour of the useful plant gardens, meet the fluffy, friendly menagerie on the farm and learn about solar cooking.
Discover all about the native bees of Australia as well as the European honey bees and take in the stunning views of the valley. Don't want to go? The fully hosted farm stay is a much-loved vacation experience.
The Old Bar Beach Festival is a volunteer-run free community event bringing in the Manning Valley many, many tourists and visitors. The festival takes place at Old Bar Park on the long weekend on Saturday and Sunday of October.
At Taree Ten Pin Bowl, everyone is welcome. Enjoy a wonderful time with the whole family or a group of friends – a lot of fun for any generation. Specializing in birthday parties with groups of 8 or greater. Glow Bowling from 6 pm on Friday and Saturday evenings. There are glow sticks, glow balls, lucky spins, scratchies, music and coloured lights—bumper bowling lanes for all sizes and shoe hire.
Need to know more? Contact our team using the contact form today.