The variety of tours and rental options that you can take your pick from when you are visiting or passing through the seaside town of The Entrance is endless. There are no boundaries with the amount of adventures that you can embark on while you are in this picturesque coastal setting.
There are fishing tours and diving charters that you can secure your seat on to see what marine parks, fish species and coral gardens lie in these crystal blue waters. From above water level or down below, you can expect a fun filled day full of excitement and action that you will remember for a life time.
Maybe a day wandering through the wineries is more your scene so why not jump on board one of the exciting tour bus that travels out to the Hunter Valley for you to experience this amazing place. Visit cellar doors, taste test wines, cheese and even some chocolate from the chocolate and fudge factory and be treated to a day full of delicious wines and mouth watering foods that will leave your taste buds in a spin.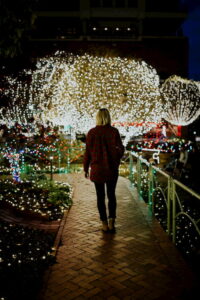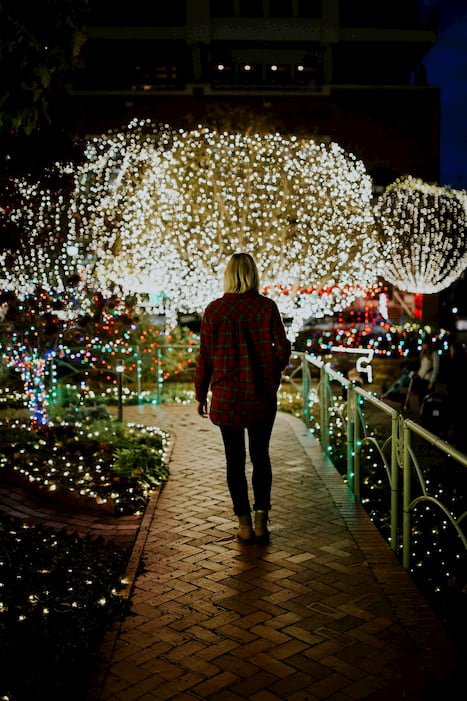 Attractions
Hunter Valley Gardens' Christmas Lights Spectacular tickets now on sale! With over 2 million lights, the Christmas Lights Spectacular is
Read More »
Take a trip up the river where you can either do some estuary fishing or if you are looking for something really romantic you can book a table on board a luxury vessel where you will be wined and dined until your heart is content as you spend some well deserved quality time with your loved one. With excellent entertainment, friendly staff that wait hand and food on you and delights that will keep you wanting more, it is a great way to spend a few hours out on the calm seas of The Entrance.
Looking for something completely different and maybe something that you don't usually do, then check out the limousine rides though the countryside on board a beautiful limo. Smell the crisp, clean air, sip your champagne and relax as you witness some spectacular scenery.
There are also fun filled adventure to be had on kayaking and canoeing tours that you can do up and down the river as well as hiking tours through the National Parks where you can spot all kinds of birdlife and wildlife that are just waiting to be discovered by you.
Maybe you would like to see most of the region but don't want to do it in a car, so why don't you join a bike tour that take you to the surrounding attractions and towns around The Entrance, stopping at the many beaches, shops and attractions along the way.
There is also a number of fantastic rental car companies that operated all throughout Australia that will hire any type of car that is going to suit the number of people you have and your holiday requirements. So if you don't already have your own means of transportation this is a great way to explore the Central Coast.
To enquire about these tours and rental options and many more that are available for The Entrance please feel free to call one of our friendly staff members who are always willing to answer questions that you may have.
Need to know more? Contact our team using the contact form today.