Ulladulla has a huge array of attractions starting with miles of amazing beaches, bays and lakes set against a of the Budawang mountain range. Ulladulla is situated on a picturesque harbour, home of the local fishing fleet, which regularly catch the best seafood in Australia that is readily available in any of the local take away outlets and restaurants for you to enjoy.
The surrounding area of Ulladulla, the historic rural village of Milton and seaside town on Mollymook, lakeside town of Burrill provide with a relaxed and peaceful atmosphere and a vast variety of leisure activities to full each day. In many of the towns surrounding Ulladulla you can find an interesting selection of unique cafes, restaurants and gift shops filled with local, individual creations, fine arts, antiques and Australiana. As well as its beautiful beaches and two very famous golf courses for all of you who love a round of golf.
Ulladulla and surrounds is abounds with things to see and do! From the picturesque mountains, bushwalking trails, quite lakes and beaches, wildlife including kangaroos, dolphins and birds, trendy cafes and restaurants, art and craft galleries, cinema, clubs, markets and activities such as golf, horse riding, hiking and fishing. You will have a holiday that will be filled with adventure and excitement!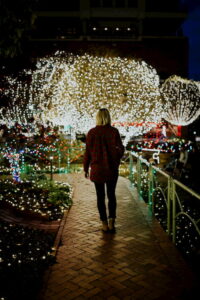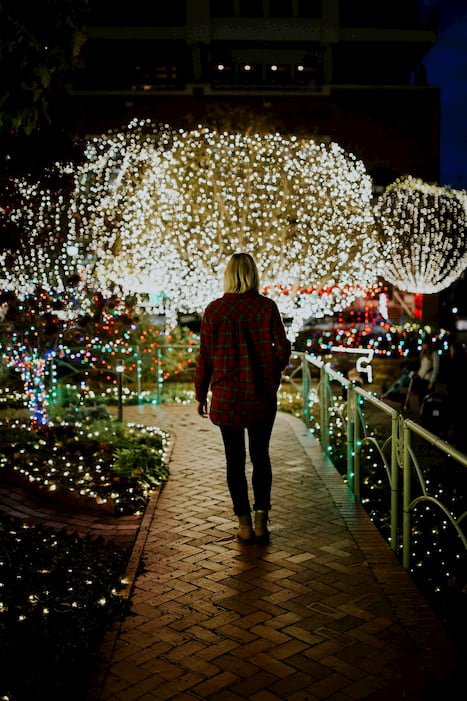 Attractions
Hunter Valley Gardens' Christmas Lights Spectacular tickets now on sale! With over 2 million lights, the Christmas Lights Spectacular is the largest light show in
Read More »
The NSW south coast is renowned for its natural beauty and Ulladulla is a great base from which to explore our waterways, mountains and much more. Fantastic beaches are close by. Take a short stroll to beautiful Ulladulla Harbour to swim, fish or walk. Boating and fishing enthusiasts will find that they are just 2 minutes from the Ulladulla ramps. Ulladulla has a sizzling variety of distinguished fine food restaurants and cafes to tempt your taste buds. Attractions include the Ulladulla Lighthouse, Aboriginal walk, Pigeon House Mountain, Historic Milton, Mollymook Beach and the Ulladulla Harbour. Ulladulla CBD also offers a large range of shops to suit all including fashion, jewellery, books, cafes and much more that is all in walking distant of your accommodation. All year round, dolphins can be seen gently cruising off shore and occasionally pods of whales are sighted around the many islands that dot the coast.
Go surfing and enjoy the beach at Mollymook Where else in Australia can you see relatively tame kangaroos bounding along the seashore next to surfers than at famous Pebbly Beach, just south of Ulladulla.
There are many wonderful havens and secret places scattered throughout the district; beaches and lakes and rivers favoured by enthusiasts of surfing, snorkeling, sailing, boating, bush-walking, camping and fishing. Keep on the lookout for the whales at Mollymook and Narrawallee beaches from August to November.
So come and experience what Ulladulla is all about is explore the many wonderful attractions that can be found in and around this inviting haven by the sea.
Need to know more? Contact our team using the contact form today.