For many people that visit a lot of the coastal cities in NSW including Port Macquarie, it is always a pleasure to go whale watching. It is a favourite tour for lots of people that make the journey out to the whales each year.
Tour operators depart from Port Macquarie everyday between the months of July through to October, weather permitting, to travel out to the whales. Along the way you can spot dolphins which the kids just love to see.
Once you come onto a pod of whales it is an experience that you will remember forever. When you are sitting on your charter boat you can watch these majestic creatures at play with their new born calves in tow.
As they jump and play and gradually grow more and more curious of the nearby cruising vessel they can sometime come so close to the boats.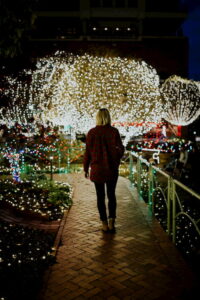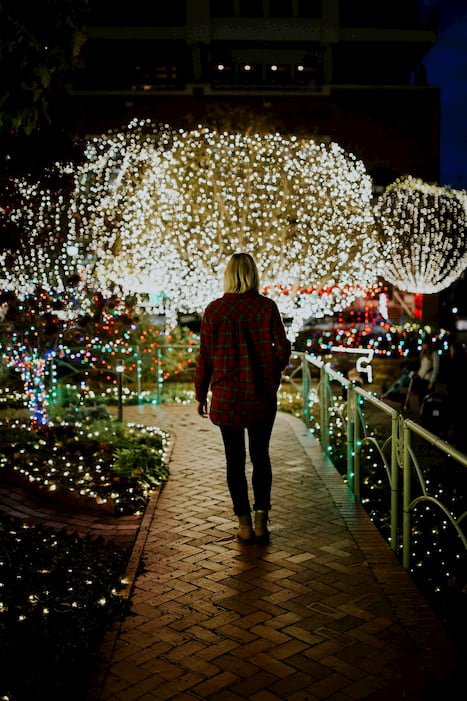 Attractions
Hunter Valley Gardens' Christmas Lights Spectacular tickets now on sale! With over 2 million lights, the Christmas Lights Spectacular is
Read More »
They are beautiful and inquisitive mammals that love nothing more than to put on an awe-inspiring show like you could never imagine. Think of these massive animals breaching and jumping straight up in the air with such power you will be completely amazed.
Once hunted and killed for their blubber these magical creatures of the deep are now admired and protected with growing concerns for these mammals. And with every boat trip that makes its way out to these whales it is just more and more people that come to the understanding that these majestic animals must live in safer waters.
From the variety of whale watching cruises that you can do, you can take your pick depending on just how long you are wanting to spend out on the water with these animals.
So call us today to secure your seat on one of the whale watching cruise vessels that depart from Port Macquarie each season.
Need to know more? Contact our team using the contact form today.