Between the months of June and October, if you are holiday in Coffs Harbour you will be lucky enough to have the opportunity to go out whale watching on the calm waters that fringe this beautiful city. The whales stop in the warm waters just off Coffs as they stop and rejuvenate for the journey home on their migratory pattern each year.

Coffs harbour is centrally located on the east coast of Australia, so no matter where you are you can easily access this bustling city during the whale watching months from anywhere in Oz. From Sydney it is just 540km and from Brisbane you will only need to travel around 4 and half hours to arrive at your holiday destination. If you don't want to drive you can either catch a train, bus or fly to Coffs, with the city boasting its own airports, train station and bus depots with regular services everyday that come in and go out.
Whale watching has for many years been a great way for everyone to come out and see these majestic creatures in their natural habitat. You can sit in luxury as you watch these powerful animals frolic with their young and stock up on krill for their long journey home.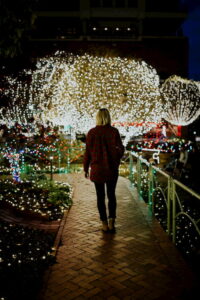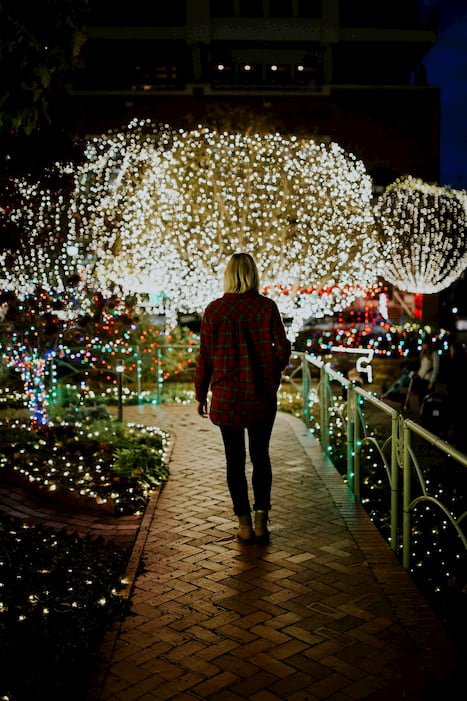 Attractions
Hunter Valley Gardens' Christmas Lights Spectacular tickets now on sale! With over 2 million lights, the Christmas Lights Spectacular is
Read More »
With a number of fantastic whale watching charters, you can take your pick of any of them to which is going to suit your needs and budget the most. You can choose from half day or full day tours, depending on how much time you want to spend with these awe-inspiring mammals.
Depending on which charter vessel you do decide to travel with, you may also have the benefit of having morning or afternoon tea included and the full day tours also include a full buffet lunch on the cruises. Can you picture a better way to spend your day, as you sit in luxury and feast on sumptuous foods all the while you have a brilliant spectacle of breaching whales and calves right before your eyes.
Many people come to Coffs Harbour for this reason alone, but while you are in this great city why not check out the other great attractions, taste some of the fine dining that the area boasts as well as see a show or do some shopping! A holiday is never complete without giving the wallet a work out!
So jump on the phone today to speak with any one of our friendly staff members, to arrange a seat on one of the luxury whale watching charter vessels from Coffs Harbour.
Need to know more? Contact our team using the contact form today.