Gosford is a major city located between Sydney and Newcastle on the New South Wales Central Coast. This city has grown over the last twenty or so years from an area that was a family holiday destination for many generations and has now become a residential city in its own right with modern shopping centres, a bustling business centre and all the facilities you would expect to find in a modern Australian city. The holiday maker will appreciate the magnificent Brisbane water around which the city is built, with its many bays and wide panoramas.
Gosford's proximity to a multitude of fabulous beaches is an added attraction for the tourist. Beaches such as Copacabana, Avoca, Terrigal, Wamberal, McMasters beach and Bateau Bay are all within easy reach. All are patrolled and have their own local surf clubs. Some of the coastal scenery around these beaches has to be seen to be believed and hordes of Sydneysiders have migrated to the area to snap up coastal land with spectacular ocean views, and escape the rat race.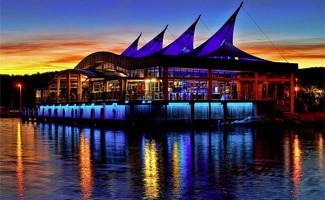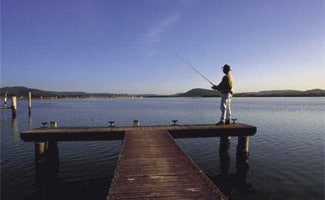 Gosford accommodation is available mostly in hotels and motels, holiday resorts and there is a wide range of restaurants, cafes, nightclubs and the like to keep everyone entertained. Gosford also features a number of major shopping centres. These are located at Woy Woy, Gosford itself, Wyoming, Green Point, Erina, Lisarow and Bateau Bay. Gosford can be accessed from Sydney by rail or coach. The train journey from Sydney travels through the Hawkesbury Valley region and the views of this region are spectacular. It also follows the shores of Brisbane Water before arriving in Gosford giving the traveller a fantastic view of the area they are about to visit. Access from Sydney, by car, is via the Sydney to Newcastle freeway which provides a fast and picturesque journey to the Central coast.
In this website you will find loads of information to help you plan and book your visit to Gosford and the Central Coast. If you would like to speak to one of our consultants please call our Australian freecall number 1800 815 378 or send us an email request.