As you can imagine the fishing that you can do while you are on Lord Howe Island is something of a dream, as you can have fishing experience possible when you visit this spectacular island getaway. With so many fishing cruises, charters or simply fishing right off the beach, you are sure to reel in the catch of the day that you are certainly going to enjoy cooking on the BBQ that night.
There are a range of fleets that are able to take you out on your next fishing adventure while you are holidaying on Lord Howe Island all year round. With the calm seas that surround this picturesque paradise you can bet that is you wish to, you can spend every day fishing if you would like to.
From deep sea, reef and fly fishing the choices are endless and with a plentiful supply of great eating fish to be caught, you really must give it a go! Some people choose just to fish from the rocks on shore but if you are keen to see some real action then book yourself onto a fishing charter where you can reel in catches like kingfish, wahoo and yellowfin tuna. These waters a filled with great game fish and then the real reward is when you sit down to dinner that night and enjoy a feast to remember.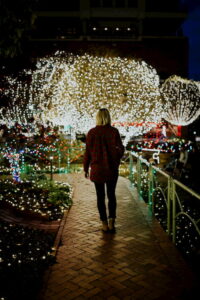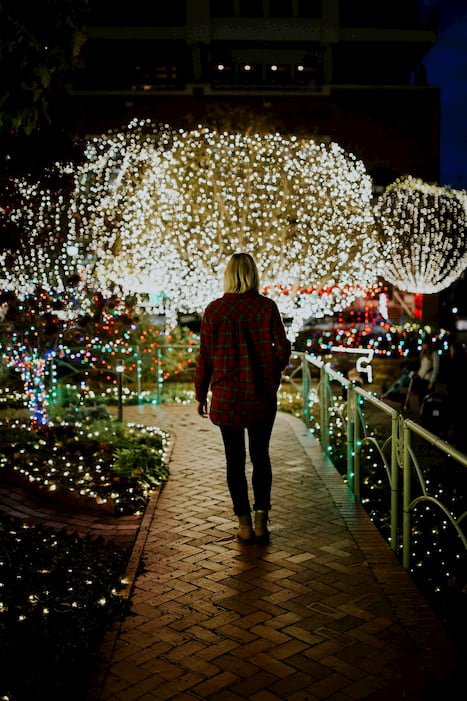 Attractions
Hunter Valley Gardens' Christmas Lights Spectacular tickets now on sale! With over 2 million lights, the Christmas Lights Spectacular is
Read More »
You can travel out to the deeper waters just for the day or you can also have the option to stay out overnight if you just can't get enough of the great fishing that is present in these waters. Many tour operators offer some great packages, including overnight on the boat, meals and fishing equipment… so all you need to bring is yourself!
You can also hire you own dinghy and fishing rods for the day and make your own fishing adventure, travelling around the island and checking out some great little coves to pull in some great catches. If you are game you can travel to deeper waters as well.
If you are travelling to Lord Howe Island for a spear fishing trip then you best think of somewhere else to go to, as the entire marine park is completely banned from any spear fishing with the new legislation that has just been introduced by the government.
Lord Howe Island is very easily accessed from anywhere in Australia, by just making your way to either Sydney or Brisbane where you can board a two hour flight that will take you directly to the island. If you have your own boat or yacht you also have the option to begin from Port Macquarie from the main harbour terminal and make your own way over the calm waters of the Pacific Ocean.
So call us today to discuss fishing and the many other activities that you can have at your fingertips when you holiday on Lord Howe Island.
Need to know more? Contact our team using the contact form today.