The variety of tours and rental options that you have at your fingertips when you holiday on Lord Howe Island is extensive. No matter what kind of adventure or activity you want to do, you are guaranteed to find it on this beautiful island escape.
From land to sea there are so many exciting tours and cruises that you can take your pick from all year round. Lord Howe Island is a magical destination that people from all over the world come to experience. The island is classed as the most beautiful island in the Pacific Ocean and is easily access from two of the closest capital cities, Sydney and Brisbane. It is only a two hour flight from either city and regular flights arriving daily to the island.
If you are chasing a land based tour why not embark on a bird watching tour or perhaps you would like to join a guided bushwalking adventure where you can learn about the natural flora and fauna that call this island home. There are also car and bicycles rental for you to get around the island, but many people choose the bicycle option as the island is just too picturesque to see from within the confines of a car. And if the number of car rental being limited to a small number if you do require a car you must book early.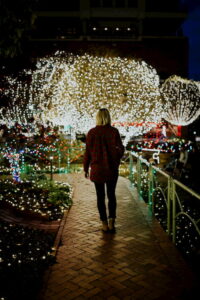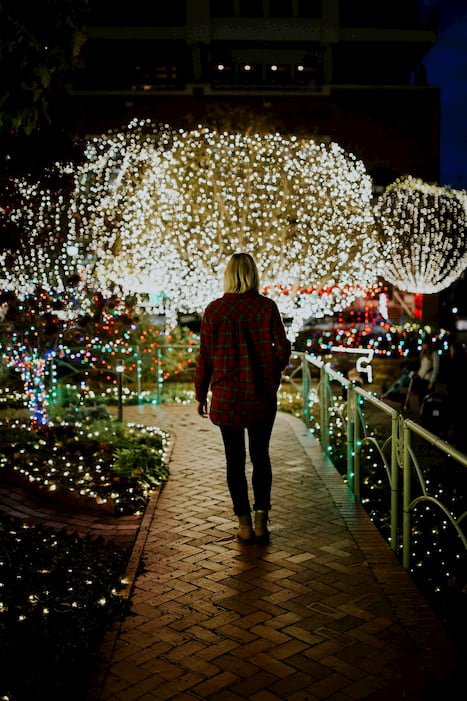 Attractions
Hunter Valley Gardens' Christmas Lights Spectacular tickets now on sale! With over 2 million lights, the Christmas Lights Spectacular is
Read More »
At Neds Beach you can arrange to do some hand feeding to the fish that come in everyday for their daily feed. The famous big king fish along with wrasse, silver drummer and other species come into the shallow waters to say hello.
On the island and on the surrounding waters, there are a variety of water tours and cruises that you can organise to be a part of as well. There are reef walking tours where you can learn about the small marine animals that live in the rock pools to snorkeling tours just off the beach. But if you would really like to experience some world class diving you can book yourself onto a charter boat that will take you to some of the best diving spots in Australia. Here you can come face to face with extraordinary marine life on over 50 excellent dive sites that surround the island. The spectacular underwater topography of trenches, caves and volcanic drop offs creates one of the best diving experiences you will ever have.
But if you don't wish to get wet but still want to see what lies beneath you, then book yourself onto a glass bottom boat tour where you can see the amazing coral garden and learn about the fish and beautiful corals and then if you want to you can jump in for an even more up-close-and-personal experience. There are also tours that operate all year round that go around the entire island, where you can relax on a luxury charter boat while taking in the breathtaking sights of the gorges, cliffs, wildlife and pristine beaches.
Fishing is another tours that you can book yourself onto, for some deep sea or some great game fishing in the deeper waters that surround Lord Howe Island. Here you can be guaranteed of reeling in some fantastic catches of the day, and create memories that you will have forever! From kingfish, yellowfin tuna, wahoo and other oceanic species it is all up for the taking when you fish in these waters.
So jump on the phone right now to book one or all of these excellent tour and rentals options that you will have at your fingertips when you holiday at Lord Howe Island.
Need to know more? Contact our team using the contact form today.