Guide To The Best Hunting Locations In New South Wales
New South Wales offers some of the best hunting opportunities in Australia. From rugged bushland to open plains, there are numerous environments that are home to a variety of game species. In this article, we will count down the top 10 hunting locations that New South Wales has to offer. From remote destinations to areas closer to major cities, there are fantastic options across the state for both beginner and experienced hunters.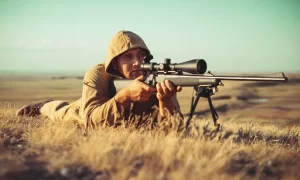 We will highlight the top species to hunt in each location, when the best times of year are to visit, and tips from experienced local hunters on the prime spots to set up. 
Whether you're looking to hunt deer, pigs, ducks or small game, you're sure to find plenty of options in these hand-picked New South Wales hunting hot spots. Read on for the inside scoop on where to aim for your next successful hunt in the diverse environments across the state.
Barraba #5 NSW Hunting Property
The Barraba #5 NSW Hunting Property is a prime destination for hunters looking for diverse terrain and abundant wildlife. Spanning 2,700 acres, the landscape ranges from hilly scrubland to open grasslands perfect for spotting game. The property is conveniently located just 5 minutes from Upper Horton village and within 30-35 minutes of the towns Barraba and Bingara.
Campers can choose from numerous scenic spots across the property to set up their tents. The hills and elevated mountainsides offer beautiful sunset views. 
Stargazing is excellent on the open plains, away from light pollution. Several spring-fed dams dot the landscape, and the Horton River flows through the property as well. Visitors can fish for catfish and yabbies in these water sources.
The undulating terrain makes for exciting exploration, whether on foot or via motorbike, quad, buggy, or other off-road vehicle. The climate brings very hot summers and freezing winters, so pack accordingly. Rainfall is moderate.
For hunters, an abundance of wildlife awaits. Pigs, foxes, rabbits, hares, quails, ducks, and the occasional deer can be spotted and hunted following property rules. Dog hunting is allowed with a limit of 4 dogs per group. Target practice areas are available for sighting rifles.
Telstra mobile service is accessible from certain elevated points on the property. Visitors must bring all their own camping, hunting, and emergency supplies and gear. The property does provide firewood for campfires.
Overall, the Barraba #5 Property is a hunter's paradise with diverse landscapes, plentiful game, and great camping spots. Just remember to prepare properly for the remote location and varied weather conditions. Follow the property rules, and you'll have an amazing hunting adventure.
Looking to buy a gun? Read: Gun Reviews
Bendemeer #1 NSW Hunting Property
Nestled in a secluded valley outside of Tamworth, the Bendemeer #1 Property offers hunters plenty of game and comfortable lodging. Spanning varied terrain from creek flats to steep, mountainous areas, an abundance of deer, pigs, foxes, limited goats, rabbits, and cats roam the landscape.
Accommodations include 2 queen beds plus a large lounge/extra bed, hot showers, a fully equipped kitchen, TV, BBQ, fireplace, and coffee machine. The property also features a shearing shed with an outdoor shower and kitchen for additional guests. Fresh eggs can be collected daily from the chicken coop.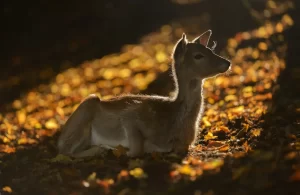 Hunting options range from basic spotlighting to competitive stalking of quality deer – mature 8-point bucks carry a $400 trophy fee. Walking, 4WD vehicles, and ATVs are allowed for accessibility across the rougher, steep areas. The property's cool room and butchering facilities add convenience for hunters.
While a 4WD isn't required to reach the property itself, it makes exploring the remote areas much easier. Drop-offs can also be arranged with the owner. Families will appreciate the chance to relax creekside, picnic, and explore the scenic farmland.
The climate brings cold winters with snow potential and hot summers. Rainfall is moderate year-round. Autumn and Spring are ideal booking times. Hunters should closely follow property rules regarding safety, gates, crop avoidance, and rubbish removal. Respect the land and wildlife.
Overall, the Bendemeer #1 Property provides a comfortable, scenic base to hunt abundant game across varied terrain. Convenient amenities make it easy to process your harvest. Just be prepared with proper vehicles and supplies to maximize success and enjoyment.
Read Also: Best Hunting Locations In Queensland
Bingara #1 Hunting Property
The Bingara #1 Property provides hunters and outdoor enthusiasts with over 5,000 acres of scenic landscape to explore in northern New South Wales. Located just outside the rural town of Bingara, the terrain ranges from open grasslands to densely wooded hills and gullies. Numerous creeks and dams dot the property, offering fishing opportunities.
Visitors can choose to stay in the comfortable lodge accommodation for $90 per night or take advantage of plentiful camping spots for just $75 nightly. A minimum 2-night booking of $550 is required, more on holiday weekends.
The property allows the use of bikes, buggies, and quads to access remote areas and hunt wild pigs, foxes, rabbits, hares, and deer. However, helmets and protective gear are mandatory, and riders should be properly trained and insured. No hunting dogs are permitted.
Before booking, all visitors must have proper insurance and current membership in approved hunting organizations. Rules are in place for safety, property care, and responsible hunting.
The climate brings hot, dry summers perfect for camping and cooler winters when frosts can occur. Rainfall is spread fairly evenly across the year.
With over 5,000 acres to explore via vehicle tracks or on foot, hunters will appreciate the diversity of landscapes and game. Packing proper equipment and supplies is essential in the remote setting.
Binnaway 1 Hunting Property
Spanning over 2,000 acres of diverse landscape, the Binnaway 1 Property offers hunters and outdoor enthusiasts a prime destination in New South Wales. The terrain ranges from open grasslands to hilly forests and scrub, with two stocked dams holding golden and silver perch perfect for fishing.
Accommodations include a comfortable lodge or plentiful camping areas to establish a base camp. The nightly rate is $90 for the lodge and $75 for camping, with a $550 minimum booking for 2 nights.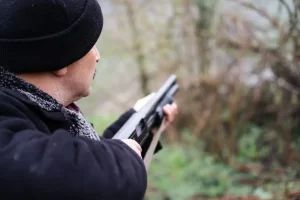 Hunting opportunities abound for pigs, foxes, cats, rabbits, and hares across the landscape. As a catch-and-release policy is in place for the dams, fishing provides another activity for visitors. For non-hunters, peaceful bush walking, bird watching, photography, and relaxing by the campfire are options.
The property has strict rules, only allowing experienced hunters who have visited previously. No dogs or bikes/quads are permitted. Hunters should bring all necessary gear and supplies for a comfortable stay, as amenities are limited in the remote setting.
While a 4WD vehicle isn't required, it allows better access to the rougher parts of the property. Day trips can be made to nearby towns for sightseeing, dining out, and restocking as needed.
Bombala #1 NSW Hunting Property
Spanning 2,000 acres of mountainous terrain near the Victoria border, the Bombala #1 Property provides hunters with abundant game options across varied landscapes. The heavily timbered hills open up to cleared paddocks, with two small creeks crossing the grounds. A river also borders the property.
Camping rates are $90 nightly, with a $550 minimum booking. Hunters can pursue deer, including samba, fallow, and some red varieties. Foxes, hares, rabbits, ducks (in season), and occasional pigs also roam the land. No trophy fees apply.
While a 4WD vehicle can better navigate the very hilly and steep areas, it is not essential to access the base camp. However, the terrain does dictate a stalking/walk-hunt approach for success versus driving. Telstra cell service is available in patches.
Hunters must supply all gear – tents, food prep, cold storage, firewood (after initial supply), etc. The winters are quite cold, with snow possible, so prepare accordingly. Target practice areas are designated.
Follow all property rules for a safe, respectful hunt. Don't shoot collared dogs or house cats. Report any harvested game not being used to prevent wastage.
Bourke #1 NSW Hunting Property
For hunters seeking wide open spaces, the Bourke #1 Property in remote northwestern NSW delivers over 60,000 acres of prime hunting grounds. The landscape consists of undulating terrain studded with Mulga and other hardy trees suited to the arid climate. Vast scrublands and grassy plains provide ideal habitat for abundant game.
Lodging options include staying in comfortable cottages for $100 nightly or setting up camp for just $75 per night. The minimum booking is 2 nights at $550 total.
Hunters can pursue wild pigs, goats, foxes, cats, rabbits, hares, and wild dogs across the expansive property. The use of bikes and quads is allowed for easily covering ground and accessing remote areas. However, no hunting dogs are permitted.
The nearest towns of Bourke and Broken Hill are both 10+ hours from Sydney and Melbourne, so come prepared. The remote location means limited amenities and supplies. Bring proper vehicles, gear, provisions, and self-sufficiency for a successful stay.
With over 60,000 acres of outback bushland waiting, the Bourke #1 Property truly offers hunters a unique Australian experience. 
The potential for dramatic sunsets, night skies bright with stars, and scenic vistas adds to the adventure. Contact the owners well in advance to book your outback getaway and hunting trip of a lifetime.
Coolatai #1 NSW Hunting Property
Spanning 2,600 acres of flat to undulating ranchland, the Coolatai #1 Property offers hunters and outdoor enthusiasts varied terrain with creek access. Flowing creeks, dams, and semi-dry beds provide habitat for abundant pigs, foxes, goats, rabbits, and seasonal ducks.
Shooting, bow hunting, and spotlighting for feral animals are permitted. Fishing for yabbies, yellowbelly, and catfish in the waterways provides another activity. Visitors can use motorbikes, quads, and buggies to easily navigate the landscape, as it's open and accessible without a 4WD.
Camping is the only lodging, so come prepared with all food, gear, and supplies. Firewood is available on-site. Telstra and Optus cell service work in spots. There are no trophy fees for hunters.
The climate brings highly variable temperatures from season to season. Rainfall averages around 27 inches annually. Gates should be left as found, livestock must be avoided, and all rules/fire bans followed.
In operation since 1966, the working farm provides scenic vistas across open countryside. Families can enjoy swimming, canoeing, photography, and wildlife viewing.
Coonamble #1 Hunting Property
Offering 20,000 acres of prime hunting grounds, the Coonamble #1 Property provides hunters with plenty of feral game across the scenic countryside. The landscape ranges from open grasslands to lightly timbered areas, with a seasonal creek and dams that attract ducks. Pigs, foxes, rabbits, hares, and some kangaroos inhabit the terrain.
Visitors can stay in tidy, air-conditioned shearers' huts starting at $90 nightly. Camping spots are just $75 per night. A $550 minimum booking applies. The property accommodates vehicles of all types to access hunting areas away from crops. Dogs are also permitted for hunting assistance.
The comfortable huts include 4 doubles and 8 single rooms with electricity, bathrooms, and equipped kitchens. Free firewood is available for campfires. Hunters should bring all necessary gear and practice target shooting in designated areas. Cell service by Telstra is accessible.
The climate is warm in summer and moderate in the winter months. Rainfall averages 18 inches annually, with the wettest time typically being December. Yabbying, hiking, bird watching, and wildlife photography offer extra activities.
Girilambone #1 NSW Hunting Property
Spanning 7,000 acres of varied outback terrain, the Girilambone Property offers hunters and outdoors enthusiasts ample space to roam and hunt. Approximately 70% of the landscape consists of light to medium-density scrub and forest, with the remaining 30% of open grasslands used for livestock grazing and crops.
Numerous dams dotted throughout attract ducks, while pigs, foxes, cats, rabbits, and hares inhabit the land. Goat trophy hunting may be available for a fee at the owner's discretion. Visitors can camp on-site and utilize the firewood provided. Public restrooms are located within 2km of the property.
Hunting access is available via vehicle tracks or on foot across the 11 paddocks. The central camp location allows easy reach to all areas. Bikes, quads, and hunting dogs are permitted. Experienced owners provide tips on ideal hunting times and locations for desired game. Telstra cell service covers most of the grounds.
With crops and livestock present, it's important hunters are aware of property activities and animals. Follow all safety rules and fire bans when target shooting or hunting.
The remote location means all provisions and gear must be brought in. But for those seeking wide open spaces and plentiful hunting options, the Girilambone Property delivers.
Glen Innes #1 NSW Hunting Property
Nestled in the breathtaking landscape of northern New South Wales, the Glen Innes #1 Property offers hunters and outdoor enthusiasts diverse lodging and ample space to explore. Accommodations range from basic caravan and camping facilities to a guest house with multiple rooms. Nightly rates start at $80 for self-sufficient camping.
The sprawling property provides access to varied terrain, including forested hills and open grasslands. Abundant wildlife inhabits the area. While hunting is not permitted, fishing is available in creeks running through the grounds.
Those seeking a peaceful escape can enjoy bushwalking, birdwatching, stargazing, and photography. With clean air and stunning vistas, the setting makes for a relaxing getaway. Days can be spent reading in solitude or wandering the bush trails.
Provisions and gear will need to be brought in, as amenities are limited. But the remote location enhances the serenity. Be prepared for variable weather, from hot summers to potentially snowy winters.
Overall, the Glen Innes #1 property gives outdoor lovers thousands of acres to immerse in nature's beauty. With camping, caravan, and guest house options, all can enjoy the sights and escape modern life's pressures. Follow the rules and treat the landscape with respect during your stay in this scenic countryside.
Conclusion
As this list of premier hunting destinations demonstrates, New South Wales offers tremendous variety when it comes to landscapes, wildlife, and amenities for hunters. From remote bushland to farms with comfy accommodations, there are properties to suit every hunter's needs and preferences. 
With ample public lands and access to private ranches, you're sure to find your ideal hunting grounds across the state. Just be sure to plan in advance, obtain all necessary licenses, follow regulations, and, most importantly, practice responsible and ethical hunting. 
NSW delivers world-class hunting opportunities. Now get out there, explore some of these fantastic locations, and create lasting memories pursuing your favorite game in the great outdoors.