Whale watching in Newcastle is something that everyone should experience at least once in their life time if you are visiting the area between the months of July through to October. There are a number of pods of whales that stop in these warmer waters to feed and play for some time with their young as they make their yearly journey from the Antarctic.
On board your luxury vessel you can sit and learn from the very informative crew members who can tell you everything and anything that there is to know about the whales. Ask them questions and they will give you answers…. this trip can not only be an exciting adventure but also a learning experience for every one too!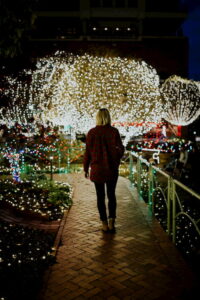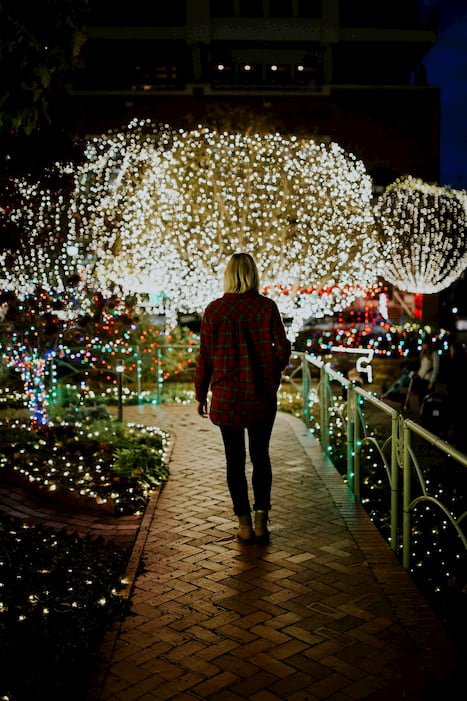 Attractions
Hunter Valley Gardens' Christmas Lights Spectacular tickets now on sale! With over 2 million lights, the Christmas Lights Spectacular is
Read More »
Many Sydney-siders regularly do a day trip to Newcastle to see the whales as it is only two hours north of the capital of New South Wales. Or you can fly or travel by train or bus with the city supporting a number of bus and train stations along with its own airport that has daily flights coming in from all over Australia.
Along the way when travelling to and from the whales you can view pristine beaches that line the coast of NSW, dolphins, turtles, birds and other marine and wildlife that will just add to this whole experience.
A trip out to these beautiful sea creatures can be an intimate opportunity for people to see both Newcastle from the water and enjoy the thrill of Whale Watching. It can be both a humbling and awe-inspiring experience to see these huge marine mammals up close, in the wild.
So make the decision today, and pick up the phone and talk with one of our staff members who can arrange for your next whale watching adventure when you travel to Newcastle.
Need to know more? Contact our team using the contact form today.