New South Wales is a great place to see using organized tours. Now you can save yourself all the time planning where to go, where to stay, how much to pay and driving all day. We have some fabulous organized tours through New South Wales and one of them will be just right for you. Sit back in the comfort of a luxury coach or train with a driver that's been there before and knows where to go and has back up if something goes wrong. We use a number of companies on a national basis who provide an awesome itinerary of tours and well organized departure dates that will fit in with your plans.
In New South Wales we use AAT Kings, Adventure Tours and Gray Line Tours on a national basis. These companies have a range of tours for you to choose from in every state and some can also be used for interstate transfers. On a local basis we use many different tour companies that we have been dealing with for years, to provide access to all the different local attractions that you will want to se while touring in Australia. The further you can book ahead the better as the more popular tours book out quickly, also there are often groups travelling who can take up most of the available seats.
At Australian Travel Wholesalers, we are expert in assisting you to plan and book your tour. Our staff have been booking organized to us in New South Wales for years now so don't hesitate to call or email now and let us do all the work for you.
Contact Us For All Of Your Travel & Holiday Needs.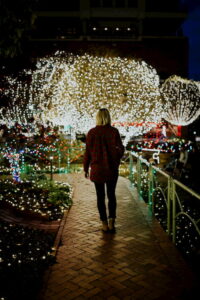 Hunter Valley Gardens' Christmas Lights Spectacular tickets now on sale! With over 2 million lights, the Christmas Lights Spectacular is the largest light show in
Read More »