Where ever you may be in Australia, there are a number of different ways you can arrange to get you to Perisher Valley. Getting there is easy with flights, coaches, rental cars, private services and other means of transportation all being able to be arranged no matter what time of year you are visiting. Making your way through the Snowy Mountains is a beautiful and scenic drive with much to look at along the way so the drive, whether you are doing it yourself or letting someone else at the wheel, will be a quick one as you marvel at the stunning landscape as you wind your way through the mountain ranges.
Perisher is around a five and a half hour drive from Sydney but when coming from here you must come through Canberra first and then onto Cooma and for people coming from Melbourne you will be looking at around 7 hours as you head for the Kosciusko Road which will lead you straight to Perisher Valley.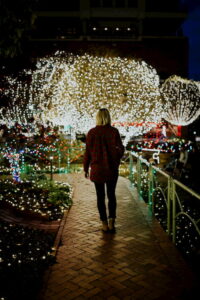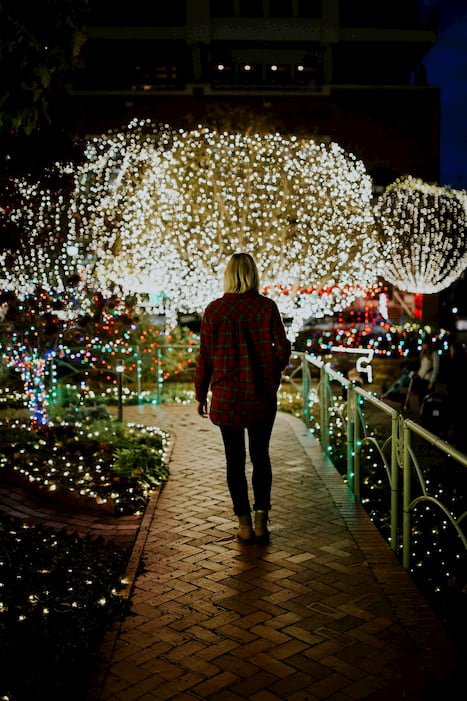 Attractions
Hunter Valley Gardens' Christmas Lights Spectacular tickets now on sale! With over 2 million lights, the Christmas Lights Spectacular is
Read More »
Many people opt for the self driving option so you can stop to see the sights along the way when you want and really just take your time and enjoy the ride. If you don't already have your own vehicle you can easily arrange a rental car through one of the companies in Australia from many different drop off locations.
But one thing to remember if you plan to visit Perisher Valley during winter is that you must always have fitted snow chains to two wheel cars as the snow fall can get quiet thick and the chains provide safety and stability on the roads. Once you arrive in Jindabyne you are only half an hour away from your destination and you will then need to pay a $27 per car per day fee to enter into the National Park or you can purchase an annual pass which will cost $190. You can also access the ski fields at Perisher valley by using the ski tube from Jindabyne.
There are flights that come into Canberra daily from a number of destination throughout Australia and overseas where you can have your own rental car waiting for you when you depart the terminal. Driving is easy and safe and will get you to Perisher in no time at all! You can also hire your own mini bus, travel in style by limousine for something really different or arrange for a coach to take you directly to Perisher Valley.
A range of bus companies operate daily with trips to both Jindabyne and Perisher Valley from neighbouring destinations such as Newcastle, Sydney, Canberra and New South Wales Central Coast as well as other destination including the Gold Coast and Brisbane with many of these coaches offering direct routes to Perisher.
From luxury four wheel drive transfers coming straight from Canberra, coach companies, rental cars, limos and more, you can choose which option is best for you to find yourself getting to Perisher Valley the best way possible. Fly into one of the major cities and jump on a coach or hire a car or even take a flight straight to the Snowy Mountains Airport where a shuttle bus will be waiting for you to take you to Perisher Valley.
The options really are endless with what you can choose from, so that getting there is as easy as possible. Enquire about which option suits you and start planning your trip today!
Need to know more? Contact our team using the contact form today.