Tamworth has been associated with country music over the past forty years. It is now recognized as 'The Country Music Capital,' and the combined effect of a Big Guitar, the massive Country Music Festival (widely considered to be the second largest in the world), Country Music Hall of Fame, and various smaller attractions, has guaranteed that the city can offer country music-flavored activities for days, even weeks.
The town has a lot more to offer, in spite of all the country music focus. Explore the national parks, dams and waterfalls of the area; go on a trekking horse; and take advantage of the wide open spaces and scenic wonders. Enjoy a beautiful drive through the countryside from Tamworth to visit historical towns in the district, including Nundle, Werris Creek, Uralla and Gunnedah.
The Toyota Country Music Festival Tamworth, actively promoting and cultivating Australian country music talent, is an unprecedented festival with ticketed and free performances and ranks in the top 10 in the nation. Every year the biggest music festival in the southern hemisphere draws more than 300,000 visitors over 10 days, with over 700 musicians at 2,800 planned events in 120 venues. The festival 's main feature is the Golden Guitars-Australia 's Country Music Awards, held on the festival 's second Saturday where the who's who in Australian country music is meeting with country music lovers to see who will win the prestigious Golden Guitar Awards.
The Big Golden Guitar Tourist Center is the perfect pit stop if you are looking for tips on discovering this beautiful part of Country NSW. Australia's Big Golden Guitar is located on New England Highway at New South Wales' Tamworth Visitor Information Centre. The guitar, a country music festival icon and the Golden Guitar Awards foundation, has a special place in the heart of Tamworth and country music lovers.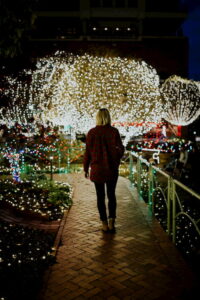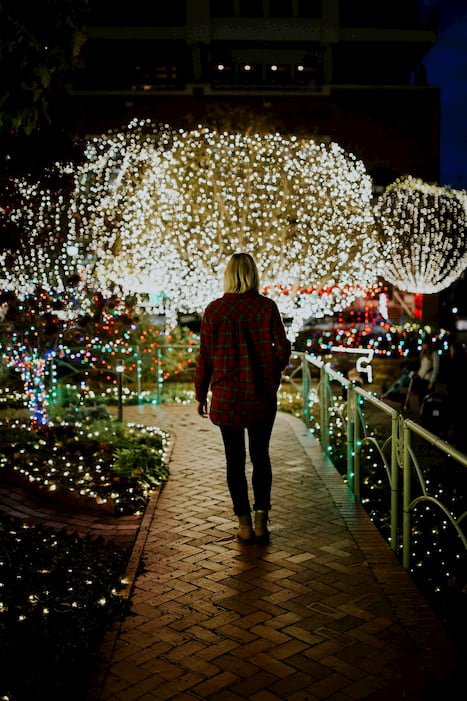 Attractions
Hunter Valley Gardens' Christmas Lights Spectacular tickets now on sale! With over 2 million lights, the Christmas Lights Spectacular is the largest light show in
Read More »
In the Tamworth Marsupial Park and Adventure Playground, meet joeys and other friendly creatures. Hand feed, stroll and talk at this fun-filled animal park with native animals. This well-tended desert oasis features a range of native species, a free flight aviary, desert-walking paths and the recently built Adventure Playground. The Adventure playground integrates different age-appropriate areas designed by children from Tamworth. There are also free-gas barbecues available.
Witness the Australian Equine and Livestock Events Centre, one of the world's finest equestrian venues. They host over 50 competitions each year, ranging from performance dogs to alpacas to show jumping to rodeos. They offer state-of-the-art services, which are open to their rivals, fans, and clients.
Lake Keepit Water Park features an indoor water park, two swing-set playgrounds, barbecue facilities, a children's pool, pontoon, and plenty of shade and places to ride around. Great with young and old alike. Visitors can reach the park and take advantage of the amenities even if they do not live on site. Fees for day use apply.
Spectacular national parks are also featured in the area. You can enjoy camping, bushwalking, fishing, swimming, canoeing, wildlife photography and birdwatching at Namoi River in Warrabah National Park, near Uralla. The park is bisected by over 14 kilometres of the river in a dramatic gorge. Massive granite boulders perch high above the valley's deep, calm pools and the swelling river rapids offer exciting adventures for intrepid canoeists.
Chaffey Dam, north of Nundle, provides useful public recreation in the beautiful Peel Valley area. Water sports like swimming, sailing, boating and fishing are popular activities in the area and there are lovely parks and reserves around the dam where you can enjoy bushwalking and picnicking. Split Rock Dam is a bird watching paradise, near Barraba.
A wide range of restaurants and the annual 10-day Taste Tamworth Festival in April, which celebrates the region's fresh produce and cool climate wines, allow you to enjoy some of the local bounty.
In the heart of the picturesque Liverpool Plains, Quirindi is regarded as the 'nest in the hills.' Be enchanted by the stunning landscapes, bright sunflowers' Instagram-friendly fields, and Willow Tree, Wallabadah and Werris Creek's neighboring northern NSW towns. Between December and March, visit Quirindi to see something really special – vast fields of sunflowers that change rural farmland into bright sunshine swaths. Outdoor enthusiasts will also head for nearby Quipolly Dam, a refuge for many species of birds, including diamond firetails and black-chinned honeyeaters.
The Australian Railway Monument and Rail Journeys Museum, located in Australia 's historic Werris Creek Railway Station, tells the story of railway life. The memorial also commemorates those who lost their lives working on rail networks in Australia. You can also have a ridel down the Quirindi Rural Heritage Village miniature railway.
Need to know more? Contact our team using the contact form today.