Byron Bay attractions are unique and colourful and the town attracts many visitors to the area, so be prepared for congestion especially in the summer months. But it is definitely worth visiting Byron.
The beaches are one of the main reasons why so many people come to Byron Bay every year. The beaches stretch about 50km, leading you right up to the Gold Coast. There are the popular spots of Main Beach, Belongil Beach and then there is the nudist strip at Tyagarah Beach. There are some fantastic surfing spots to be found at any of these famous beaches, where you can not only swim, surf and lie on the golden sandy beaches but you may also catch a glimpse of some dolphins that want to come in for a look.
There is also Cape Byron which is the most easterly point of Australia's mainland and from here you can watch the sun rise, and be the first to catch a glimpse of the morning sun.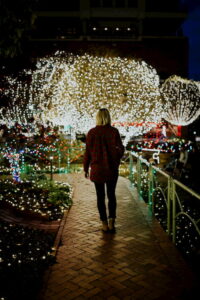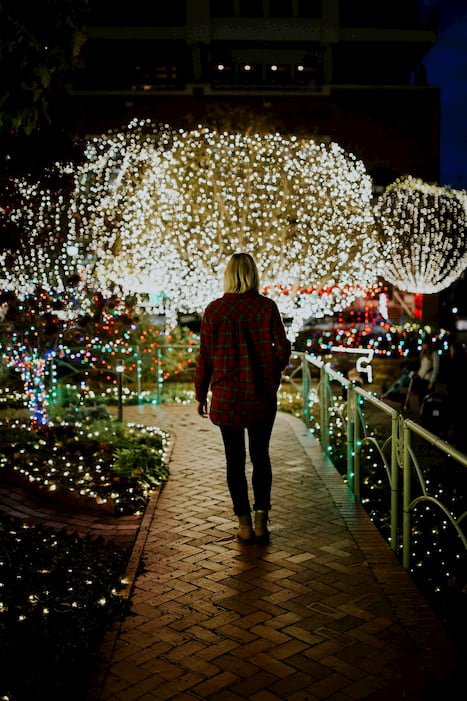 Attractions
Hunter Valley Gardens' Christmas Lights Spectacular tickets now on sale! With over 2 million lights, the Christmas Lights Spectacular is
Read More »
Cape Byron is also home to a large lighthouse that holds some amazing history and from here you can sit and relax and maybe enjoy a picnic while taking in the breathtaking views.
Along with hiking, climbing, water sports and many of the other interesting outdoor activities that you can do in Byron Bay you can also wander through the interesting retail outlets, browse through the shopping centres, walk along the fun filled streets and admire the friendly atmosphere of this special place. There are also hundreds of cafes and restaurants to suit all tastes and budgets, so no matter what kind of meal you are chasing you are bound to find a taste tempting meal that will delight many of your senses.
Byron Bays attractions really does offer it all…shopping, fine dining, great restaurants and cafes, excellent accommodation, entertainment 24/7, attractions, activities and not to mention the breathtaking beaches where you can soak up the glorious sun. This area on the North Coast of NSW is fast becoming a hive of activity and no matter what time of year you do decide to visit there is always something happening, something to do or if you prefer, you can do nothing at all. Attractions come by the hundreds within and around Byron Bay, so come and experience a holiday that you are sure to remember.
To experience all of these wonderful attractions and so much more all you need to do is fly, drive or travel by coach or train to Bryon Bay. With two airports a train station and bus depot located within close vicinity to the centre of town it has never been easier to reach your desired holiday location. But if you would prefer to drive, just follow the Pacific Highway along the NSW coastline! From Sydney you will need to travel around 800km, from Brisbane it will be approximately 180km and from the Gold Coast it is around 90km south.
Need to know more? Contact our team using the contact form today.