If you are looking for a destination that has everything, from luxury accommodation, attractions, shopping, fine dining and a variety of tours and rental to choose from, then Byron Bay is the place you want to be! Byron Bay can offer a range of holidays, so no matter what sort of getaway you are after, if it is just to relax or rejuvenate or if you want to have fun filled days full of excitement and adrenalin, Byron bay has it all. And on your holiday you can book yourself onto an array of Byron Bay tours and rental that will take you on an adventure over land or sea, that will either get your blood pumping or having you relaxing in style.
Take your pick from a selection of packages that you can do while you are in Byron Bay. From cruises, nature walks, hiking, horse riding, diving, kayaking, paragliding, sky diving or hang gliding, this New South Wales destination will have the perfect tour to suit you. There are a number of attractions within Byron Bay that so many people come from all around to enjoy and experience!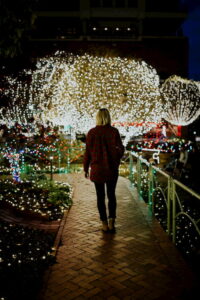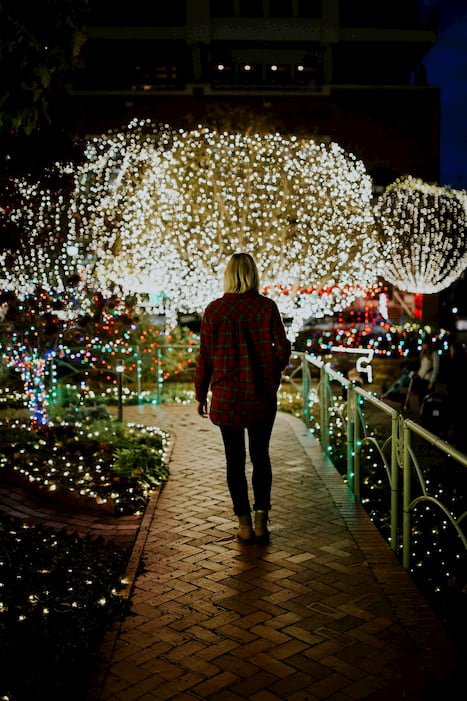 Attractions
Hunter Valley Gardens' Christmas Lights Spectacular tickets now on sale! With over 2 million lights, the Christmas Lights Spectacular is
Read More »
If you are someone that loves to strap on your hiking boots and get close to nature well you are in luck because Byron bay is surrounded by lush tropical rainforest that are perfect for just that. Immerse yourself in the tranquillity on a number of fantastic tours that take you deep into the rainforest, where you can see rare birds and animals all the while your experienced guide will teach you the intricate details of the rainforest. There are also wildlife tours that you can book as well while you are in Byron Bay. Your holiday can be as jam packed or as laid back as you want it to be!
So many people love the water, and Byron Bay has a variety of water activities from surfing lessons, diving and fishing charters to kayaking tours. So if you feel like throwing in a line or two to do some deep sea fishing, or perhaps you want to dive down to the depths of the underwater world, or you would like to glide along with the dolphins in your kayak….. it is all possible in Byron Bay! One of the best ways to get a real feel for any area is jump on board a plan and get an aerial view, and with a number of flights departing daily you can jump on board and soar through the skies as you take in the breathtaking scenery from down below.
So no matter what kind of Byron Bay tour and rental you are after, land, water or in the air, Byron Bay offers a fantastic selection of tours that you can choose from. Byron Bay has never been easier to reach with every means of transport on offer for you to get to this very favourable holiday destination. You can travel by air, coach, train or by car as there are two airports, a train and bus station that is closely located to Bryon Bay. If travelling by car from Sydney it will be around 800km along the Pacific Highway, 180km from Brisbane and 90kms south of the Gold Coast.

Need to know more? Contact our team using the contact form today.