Hundreds of small and large wineries are littered throughout the Hunter Valley Wine Country for you to wine taste at. Also to be enjoyed are many bed and breakfast retreats and boutique hotels, gourmet restaurants, cottages, galleries, plus quaint gift and food shops. For the more adventurous visitor, try some sky diving or ballooning.
Along with wine tasting you can also do some cheese tasting at the very popular cheese factory in the heart of the McGuigans winery! You can learn all about the cheese making process as well as taste test some made varieties and purchase fresh breads preserves and other gourmet delights. Or you can experience the wonder and sights of the Hunter Valley at sunrise or sunset by balloon.
Maitland in the Hunter Valley has something for everyone including heritage walks, museums, galleries, historic villages, antique precincts, markets, festivals, vineyards and wine tasting. For those looking for something a little more active there are many leisure and recreation activities available within Maitland, Hunter Valley including canoeing, cycling, horse-riding and mountain climbing.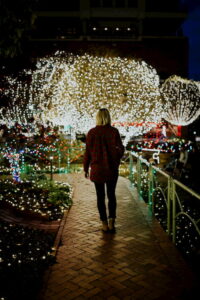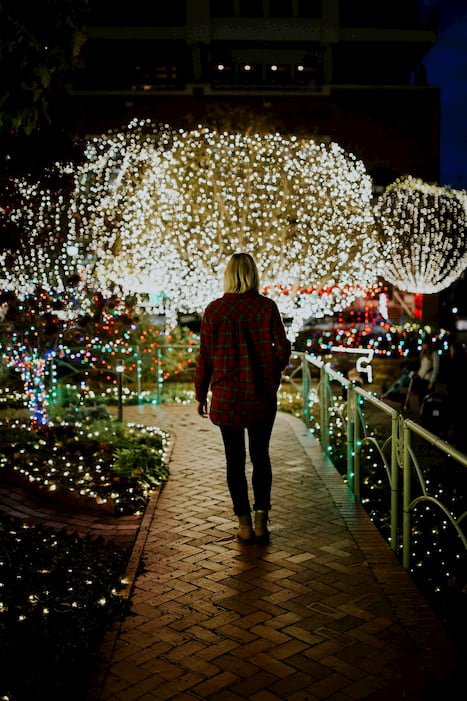 Attractions
Hunter Valley Gardens' Christmas Lights Spectacular tickets now on sale! With over 2 million lights, the Christmas Lights Spectacular is
Read More »
Who doesn't love chocolate…. you must check out the Hunter Valley Chocolate Company & Fudge Factory which is one of the premier attractions in the area. With their recent expansion to now include a boutique factory and chocolate making facility on Lovedale Road, Lovedale.
The kids, as well as yourself, will just love a day out at the Hunter Valley Zoo! Come in and discover a whole new world of different wildlife species, where you and the kids can get up close and personal with some very weird and wonderful creatures. Or maybe you would like to get the blood pumping with some sky diving or perhaps do a sky walk through the surrounding National Park treetops.
Maybe spend an afternoon on a horse drawn carriage ride through the country side with your loved one or perhaps treat yourself to a spa and relaxation package at one of the day spas in the region. Here you can be pampered and treated like a king!
One attraction not to miss while you are in the Hunter Valley region is the Hunter Valley Gardens, with its entire spender and wonder your senses will come alive with all of the different smells and sights that are before you. Spanning over 60 acres you will be treated to amazing colours and fragrances and witness twelve stunning feature gardens…. it is a day well spent!
There are golf courses, an array of tours and rental options to choose from, shopping, dining and wonderful cooking and wine classes to be enjoyed by all. The Hunter Valley has a variety of attractions that are sure to entice everyone!
So call us today to enquire about these and many more attractions that the Hunter Valley boasts, and lets us arrange your next holiday to this outstanding area.
Need to know more? Contact our team using the contact form today.