Whether you wish to spend time exploring the neighbouring Blue Mountains and all its wonders, taking to the city centre where there is much to see and do or spending time out on the calm waters of Sydney Harbour, you will find a huge list of activities that you can look forward to when holidaying in this world class capital city of New South Wales.
Sydney Harbour has so much to offer from harbour cruises, sightseeing, dining and a multitude of excellent tours that you can do. There are canoe and kayak rides to embark on, lunch and dinner cruises where you can make your way around the harbour as you dine in style on sumptuous delights and wines. There are powerboats and jet boat rides for something really thrilling for an afternoon of fun and why not wake up one morning and decide to do the Sydney Harbour Bridge climb which will give you a 360 degree awesome view of the city and the mountains beyond.
There is every chance to spend as much time as you like cruising the calm waters of Sydney Harbour or even venturing out to the deeper open waters. Why not book a sailing day trip or yachting adventure for the whole family to enjoy or perhaps join in on one of the fishing charters that depart daily. You can do deep sea fishing at its very best in the waters that fringe this part of the NSW coastline as well as diving destinations.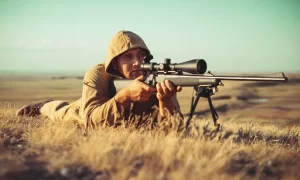 Adventure
Guide To The Best Hunting Locations In New South Wales New South Wales offers some of the best hunting opportunities
Read More »
You can take to the skies for a scenic flight over Sydney as well as have the chance to do a hot air balloon ride over the sky scrapers of Sydney and then onto the Blue Mountains as you watch the sunset. The kids will just love the array of fun and entertainment that is great for kids such as go karting, abseiling, horse riding and parasailing. You can take them to the Taronga Park Zoo for the day or even let them run wild in the beautiful playgrounds and picnic areas that you will find scattered all throughout Sydney.
A day at the beach is always fun had by all and with everything from swimming, surfing, kite surfing, paddle boating, parasailing, body boarding and wind surfing all great activities everyone is going to have some great fun in the sun at any one of the numerous beaches of Sydney like the famous Bondi Beach. Or perhaps you might like to take to the shops for a day of shopping or check out the wineries and cellar doors that are just a short drive from the city centre in the Hunter Valley. You can go hiking and bush walking in the National Parks or simply just kick back and relax in the landscaped gardens while the kids run around happily!
There are annual events held in Sydney at various times throughout the year from sporting events, festivals, concerts and international show, so why not find out what will be on when you are in Sydney accommodation! There are also a range of tours that you can do to experience much of what Sydney has to offer if you don't wish to it on your own, that will take you to places that you may not known even existed. The list is endless when it comes to the variety of activities that you can look forward to when holidaying in Sydney. From watching a movie at the IMAX Theatre, to the Sydney Aquarium, to riding the monorail to taking in famous icons such as the Sydney Harbour Bridge, the Sydney Opera House and Darling Harbour.
Why not find out more about the array of activities that you will have at your fingertips when you come to Sydney.
Need to know more? Contact our team using the contact form today.