Batemans Bay is a fantastic place to kick-back, relax and enjoy the great outdoors with beautiful beaches, fresh seafood and fun activities. It is a stunning seaside town situated on Australia's South Coast, part of the Eurobodalla area which is just 4 hours south of Sydney and 2 hours by car from Canberra. Alternatively, from any of the high rentals available, you can fly home to Moruya Airport and rent a car, and explore the area at your own pace.
Batemans Bay provides abundant accommodation options and is a perfect base to discover the wonders and natural beauty of the Eurobodalla area on the NSW South Coast. Try local produce, enjoy wildlife encounters, or go sailing, surfing, kayaking and fishing. The Bay was named by explorer Captain James Cook in 1770. Learn the area's cultural history from Aboriginal heritage to European settlement at Batemans Bay Heritage Museum.
Nestled along the scenic Clyde River, Batemans Bay has surroundings with national parks and beaches. It is a popular destination in Canberra for the locals, being the closest seaside town it offers a range of attractions and activities in the Batemans Bay. The scenic Clyde River National Park is a river-side natural park that provides bushwalking, kayaking and fishing. See 100 species of native birds and animals in a seafront bushland setting at Birdland Animal Park.
Observation Point is a popular picnic spot, with views across the coastline and Snapper Island. Observation Point is a famous lookout and picnic area just south of the village of Batehaven, with spectacular views overlooking the beach and out to the stunning Snapper Island. Have a break for a bite to eat or just take in the scenery between tourists and locals at this famous picnic spot.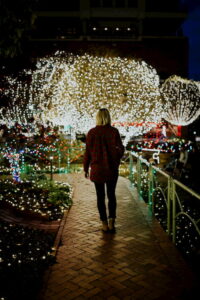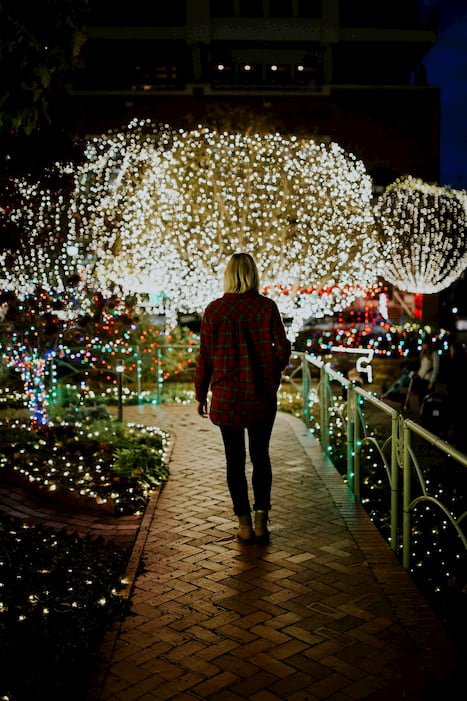 Attractions
Hunter Valley Gardens' Christmas Lights Spectacular tickets now on sale! With over 2 million lights, the Christmas Lights Spectacular is
Read More »
The Beach Campground is a secluded area that can only be accessed by water, far away from the crowd, making it a perfect picnic spot. Anchor your boat or unpack your canoe and relax in the surrounding area. Head over to Red Gum camping area for an easily accessible campground that is a back-to-basic campground. Mother nature is sure to keep you entertained by the many activities and wildlife that are present.

There are loads of safe beaches, some with gentle, shallow waters that are ideal for young children and others to challenge surfers with greater discernment. Spend the day at Surf Beach, which is patrolled in the summer peak season. Lots of grassy areas overlooking the beach, providing excellent ways to relax in general. In peak season the beach is patrolled. The crystal blue waters of the region are ideal for an underwater experience on the Snorkelling Trail at Batemans Bay. Rent a bicycle and ride along the Batemans Bay Cycleway along the foreshore. Deep-sea fishing tours depart from the marina.

However, if you choose to drop a line in the sea, the Beach Road drive provides a fantastic range of beaches and coves that are suitable for flathead, bream and mulloway catchment. No vacation to Batemans Bay is complete, however, without a visit to Broulee Beach about 20 km south of Batemans Bay. This famous family-friendly tourist beach is covered by Broulee Island and offers excellent swimming, surfing, snorkelling, diving and fishing. You can also have access to the Brouless Island Nature Reserve.
Another attraction not to be missed at Batemans Bay is the Murramarang National Park, coastal forest of 11,977 hectares that stretches between Batemans Bay and Kiola. Murramarang National Park also includes the offshore islands of Grasshopper Island, O'Hara Island, Wasp Island and Dawsons Island, home to a wide variety of recreational activities such as swimming, surfing, fishing, bushwalking, picnicking and some great photo opportunities. Shingle and sand beaches, tombolas, rough headland, rock piles, fossil-bearing rocks, swamp wallabies, eastern grey kangaroos, honeyeaters, parrots and finches are also home to the park.

Take a trip to the charming town of Nelligen, 10 kilometres upstream, during your visit to Batemans Bay. It is a small village located on the river's peaceful and desirable edge. Along the way from the Holmes Lookout, you will get a spectacular view of the town and our beautiful river.

Take a ride to historic Mogo, just 5 minutes south of the Bay, too. The rustic feel has been retained in the newer buildings of the area. This resulted in a quaint village where a wide range of rare and beautiful handicrafts and antique pieces can be found. Return to history at the pioneer village or dinosaur museum; visit the famous Mogo Zoo or even the traditional gold pioneer pan.
Need to know more? Contact our team using the contact form today.