Coffs Harbour has an awesome variety of tourist attractions, from tranquil horse rides through lush rainforests, to adrenalin filled adventures. Whatever you want, it is all on offer in Coffs!
Coffs Harbour is located halfway between Sydney and Brisbane and has for many years been a favourite destination for many people all over Australia to come and enjoy for the holiday. With a variety of attractions and activities to keep even the most discerning traveller occupied, you are sure to be happy that you came to this wonderful part of New South Wales.
Why not take a walk through the Coffs Harbour Zoo where you can come face to face with native animals and the kids will have a ball with the interacting with many of the Zoo animals, both cuddly and slippery! Or perhaps you would like to check out the Solitary Islands Marine Park where there is up to 100,000 hectares of marine life from turtles to dolphins, and it is here that the kids can swim and play with the dolphins and seals in the Pet Porpoise Pool.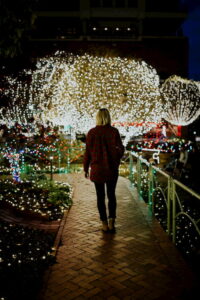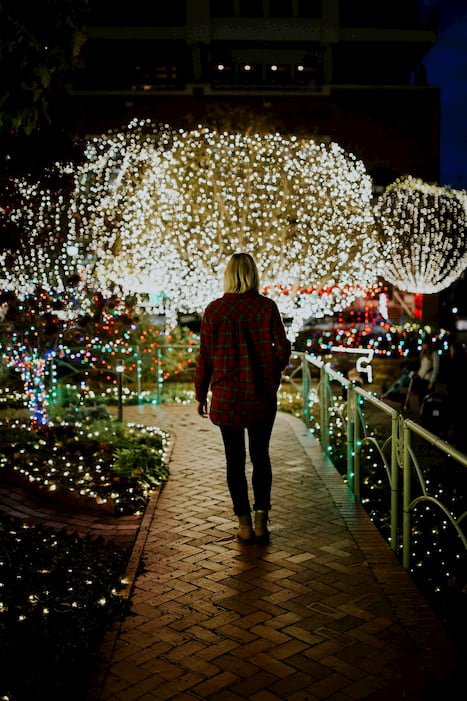 Attractions
Hunter Valley Gardens' Christmas Lights Spectacular tickets now on sale! With over 2 million lights, the Christmas Lights Spectacular is
Read More »
If you are someone that just loves anything magical then the experience you will get from the Butterfly House will give you just that and much more. From hundreds of types of butterflies in an indoor enclosure, you watch these beautiful animals swarm all around you.
The Big Banana is always a great winner with the little ones and is still one of the biggest attractions and draw cards for the city. Come and have fun as you tour the plantation and try some of the best tasting banana recipes you will have come across. Or take a trip to the Dorringo National Park where you can encounter 40 foot waterfall, or take a sky walk through the tree tops or do some great bushwalking and hiking.
The beaches that surrounded Coffs Harbour provide some of the best water sports around! From jet skiing, water skiing, parasailing, kayaking and jay rides you can take your pick from a variety of great things to keep everyone occupied and having fun on the water all day long. There are also many cruises and charters that head out to the deeper waters off the shores of Coffs where you can do some deep sea fishing or dive down below to encounter many wonderful and colourful fish species and discover coral reefs and gardens.
There is the fascinating Bunker Cartoon Gallery where you can see a private collection of cartoons that are not only hilarious but insightful too. Then there is the Georges Gold Mine that holds many interesting and historical artefacts for you to look at and learn about. Take a tour through a real gold mine that is a real treat for the kids and adults as well. And after that check out the fun rides at the go karts at the Raleigh International Raceway, with blood pumping go-kart races for the whole family!

Coffs Harbour has a variety of attractions for you to see and do, so whether you want to occupy an hour or an entire day you can find it all at this wonderful location. Whether it is an up close encounter with a dolphin, a leisurely afternoon in one of the many arts or craft exhibitions, or refreshments at The Big Banana, or a day spent out with the whale on a whale watching charter boat, the choice is yours. No matter what type of holiday you are after, from a relaxing and rejuvenating one or perhaps one that you just never stop, you can have it all here on the New South Wales coastline of Australia.
So call us today to discuss the many excellent attractions and everything else that comes along with a fun filled holiday at Coffs Harbour.
Need to know more? Contact our team using the contact form today.