The Gosford real estate market has been in decline for the last five years with residential housing prices dropping by 20% to 30%, and units have dropped by up to 50% during this time. There are currently more than 200 units under mortgagee in possession, a figure that increases on a daily basis.
In 2003, investors accounted for more than 50% of the market, today this number has decreased to around 7%. Now is supposed to be the perfect time to invest in the Gosford market as prices will not fall any lower. Lack of investor competition also means that those who are now re-entering the market are snapping up bargains.
Investors seem to be sitting on their hands in the residential market although enquiries are up and this represents a signal that although investors remain non-committal they sense an opportunity may have arrived and are preparing to re-enter the market. As market momentum gathers, and prices confirm the changing tide, expectation is that there will be a significant increase in investor activity.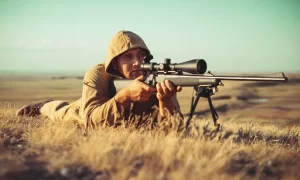 Adventure
Guide To The Best Hunting Locations In New South Wales New South Wales offers some of the best hunting opportunities
Read More »
More and more young couples and singles are being lured away from Sydney's high prices to the lifestyle and financial bonuses of Gosford. The Central Coast is also a major tourism destination with approximately 520,000 visitors annually and with accommodation takings exceeding $20 million. Additionally, people seeking a new and stress free life style will maintain the strong demand for quality. It is the home of approximately 165,000 people, and is the 3rd fastest growing area in NSW.
Demand remains strong for beachfront properties in the Gosford area, with people recognising that is of great value at this point in time. People who were looking at the Newcastle area and other surrounding towns and cities are being drawn, more and more, to Gosford! For the quality of homes that the prices that they are selling for.
The median house price as at March 2007 in Gosford was $600,000 with the other surrounding areas slightly lower. There is a wide range of housing including home units available in the area. If you are looking to purchase land over an acre or so you will be looking at around $750,000 but most of the properties are over the 1 million dollar mark.
If you are interested in the real estate market for the city of Gosford please feel free to contact one of our staff members who are always willing to answer any questions that you may have.
Need to know more? Contact our team using the contact form today.