When you are on holidays in Terrigal you can take your pick from a multitude of tours and rental options that can fill up your days with adventure, excitement and where you can create some wonderful memories.
Wake up in the morning to do some beach yoga as you watch the sun rise over the horizon followed by a guided nature walk through one of the National Parks that surround Terrigal. You can perhaps book a seat on one of the fishing charters that venture out to the deeper waters to see what you can reel in. Many exciting fishing stories have been created on these waters so why don't you come and create one of your own for yourself…. you are guaranteed to have a thrilling day!
Maybe you would like to soar from up above and get a bird's eye view of the area so jump on board a micro light for an hour or take a cruise on the calm waters and dine on sumptuous meals and mouth watering wines with your loved one, so jump on board a fantastic lunch or dinner cruises for the two of you.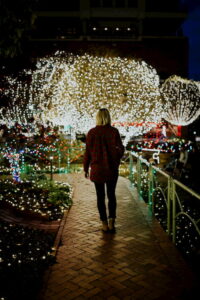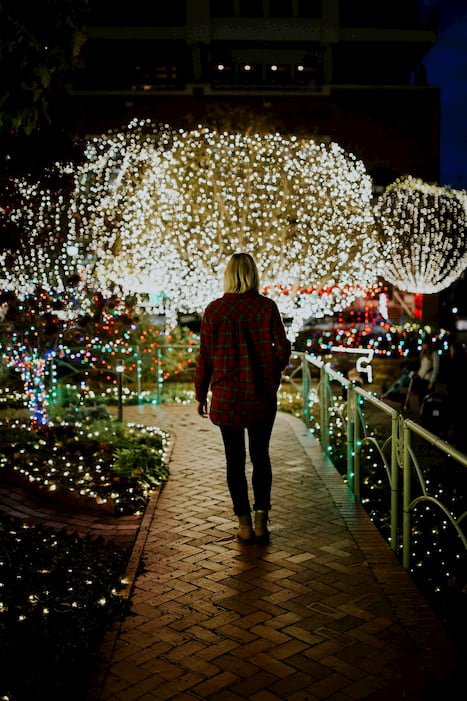 Attractions
Hunter Valley Gardens' Christmas Lights Spectacular tickets now on sale! With over 2 million lights, the Christmas Lights Spectacular is
Read More »
There are also tour operators that have bus tours that travel to the Hunter Valley where you can visit three or four beautiful wineries, wander through the vineyards and end the tour with an exceptional meal at an award winning restaurant.
With Sydney being so closely located to Terrigal there are a number of ways that you can do a day trip to the big smoke, you can organise your own rental car for just the day or even for a few days! All of the major hire car companies have fantastic deals that you can organise for your holiday away. There are also other options to arrive in style to Sydney, so why not book a limo or a Cadillac! Picture yourself cruising along with your hair blowing in the wind as you drive through the streets of Sydney. What a way to spend the day!
In nearby Glenworth you can choose from over 200 horses and go on a horse riding adventure over 3000 acres and explore the country side by horseback. You can do some free range horse riding by yourself or you can come along on one of the guided horse rides that are completely supervised and safe with the friendly assists of the team members.
Perhaps you are wanting to do some diving and with the many boats that know all of the best spots to take you to, you are guaranteed of an excellent diving experience. From gorges, caves and coral gardens, you can be exploring until your heart it content. Many of the rivers and estuaries provide some quality fishing as well, great for the whole family to enjoy. Book onto a charter boat or maybe even hire your own boat to head out on your own! Pack some lunch, and enjoy the great outdoors and make your own waves in the beautiful waters that surround this paradise destination.
With a variety of other tours including nature walks through the rainforests and National Parks, to guide walks along the beach learning about the wildlife and flora and fauna and not to mention you own adventure that you can make up as you meander through this spectacular countryside.
So jump on the phone right now to speak with one of our staff members regarding one or all these tours and rentals options and start planning your holiday to Terrigal.
Need to know more? Contact our team using the contact form today.