When it comes to attractions in Wollongong there is a plethora of things to see and do while you are here that will keep all ages occupied and amused all day long! From land to sea you can take your pick from so many wonderful attractions that will have you completely enjoying your holiday here on the east coast of New South Wales.
If you are looking for water based activities you could check out the many fishing and diving expeditions that you can embark on that will take you to some of Australia's finest fishing and diving spots. Reel in the catch of the day or dive down to explore the beautiful underwater gardens that lie beneath.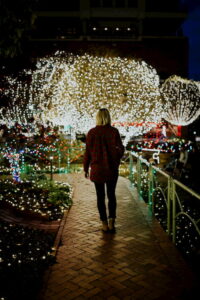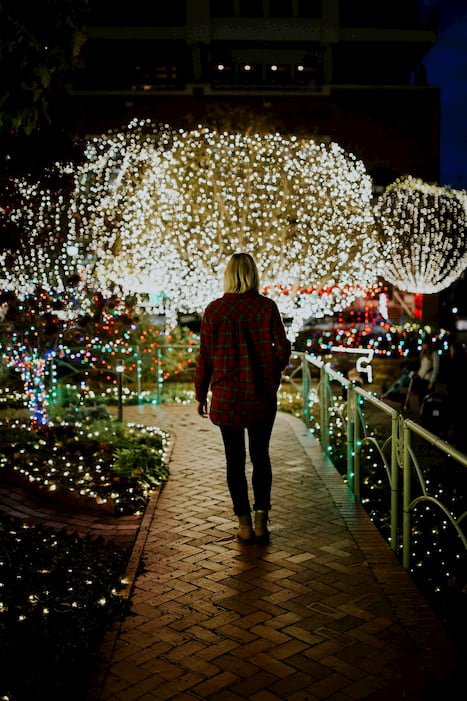 Attractions
Hunter Valley Gardens' Christmas Lights Spectacular tickets now on sale! With over 2 million lights, the Christmas Lights Spectacular is the largest light show in
Read More »
There are also an array of water spots such as skiing, parasailing, snorkelling, canoeing, kayaking, paddle boating, sailing, swimming and so much more. The seas that fringe this coastal town also provide some excellent surfing conditions that many people from all around come to enjoy all throughout the year. Even if you haven't surfed before you can join in on one of the excellent surfing classes that will have you standing up in no time at all. There are also cruises and other boating trips that you can book yourself onto to sail around on these beautiful waters to either visit the awe-inspiring whales on their migratory path or perhaps a dinner or lunch cruises is more up your alley.
Back on dry land, for all you golf lovers you must check out the lush greens at the Wollongong Golf Course where you can not only enjoy a great round of golf on a championship course but you will also be treated to some breathtaking views as you make your way from hole to hole, with five of the holes located right on the beachfront.
The city of Wollongong is home to some outstanding accommodation, shopping, dining and entertainment that will keep you going all day and all night long if you want to. From the array of al fresco restaurants to fine dining establishments you will be treated to award winning cuisines from around the world. And not to mention the excellent pubs, clubs, lounge bars and cocktail bars where you can really kick up your shoes and dance the night away.
There are also beautiful parks and gardens to wander through and perhaps enjoy a picnic in, as well as art galleries, museums and the surrounding vineyards from the Hunter Valley to be explored and appreciated. You can jump on a number of tours that will take you to a number of cellar doors and let you taste test some of Australia's finest wines.
There are also popular attractions such as the Nan Tien Temple which is the largest Buddhist Temple in the Southern Hemisphere, as well as Mount Kembla, Mount Keira, the beautiful Botanic Gardens and the Minnamurra Rainforest, and the kids will just the Wollongong Science Centre and Planetarium.
So come and experience this wonderful city that boasts an array of attractions for the young and the young at heart! A holiday here can be whatever you want it to be! Call our experience staff today to discuss the many attractions and other delights that the city of Wollongong has to offers all of its visitors.
Need to know more? Contact our team using the contact form today.