Where to start when you are trying to list off the many attractions that the Blue Mountain holds in its clutches! From slow pace to fast past adrenalin action, there is guaranteed to be something to spark your interests when you are holidaying in this beautiful region.
There is something for those cold and wet days where you just want to stay indoors and there are is something for those amazingly brilliant sunny days that this area experience for most of the year. For people wanting something indoors you should check out the numerous galleries and antique shops and then enjoy a delightful meal for lunch at one of the numerous restaurants and cafes.
Or perhaps you would like to visit the National Parks and Wildlife Heritage Centre followed by an afternoon at the Bygone Beauty's Tea Rooms for a relaxing afternoon. There are also interesting attractions such as the Leurella Toy and Railway Museum, the Jenolan Caves and the Zig Zig Railway where you can see some fascinating pieces and learn about the history of the Blue Mountains. But maybe you really want to pamper yourself so why not book yourself into one of the fantastic day spa for a real treat to start your holiday off with a bang.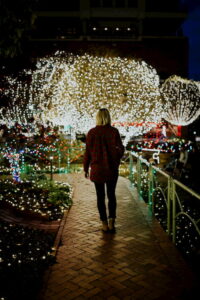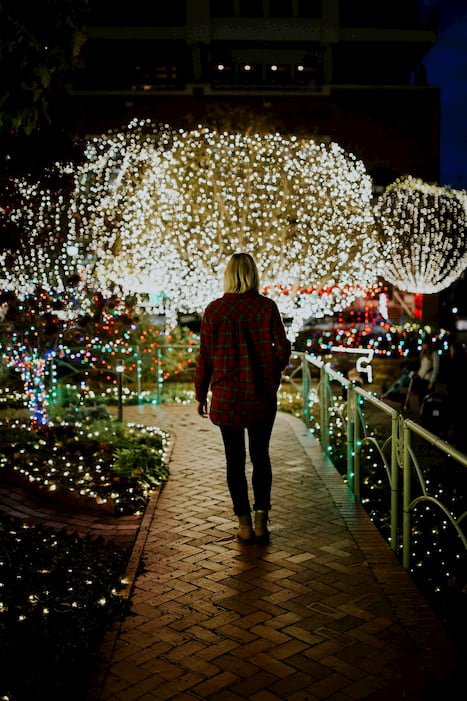 Attractions
Hunter Valley Gardens' Christmas Lights Spectacular tickets now on sale! With over 2 million lights, the Christmas Lights Spectacular is
Read More »
When it comes to the great outdoors the list is simply endless to the amount of things to see and do while you are in the Blue Mountains. There are many small towns and villages that are located in this region that all boasts some fabulous attractions that are well worth a look. From the huge amount of nature walks, hiking and bush walking trails, if that is what you are looking for out of holiday, is to get closer to nature then you are coming to the right place. With tracks ranging in levels from intermediate to advanced you can spend the day or camp out overnight in this great wilderness.
Why not spend the day visiting some of the picturesque towns and picnic grounds where you can be treated to some quaint villages, breathtaking scenery and commanding lookouts. You may also like to do some horse riding through the National Parks or try your hand at some abseiling down rock faces. The kids will love the chocolate factory as well as the very famous Three Sisters at Katoomba.
From fishing, golfing, white water rafting, joy rides and a range of camping adventures that are available here, you will be more than just content with a holiday here…. you will be enthralled!
Wentworth Falls is probably the most stunning waterfall in the Blue Mountains. To really appreciate the grandeur of these falls you should plan for a few hours for bushwalking as well as not missing the Katoomba Skyway & Scenic Railway which is a 720 meter journey that travels 270m above the ground. With a 360 degree bird's eye view you can see the Three Sisters, Katoomba Falls, Mount Solitary & the Jamison Valley. The steepest aerial cable car in Australia takes you on a 545 meter ride into the Jamison valley itself. Once at the bottom experience the 300m Scenic Walkway.
If you are one that really loves to get your blood pumping then you should definitely check out the range of extreme sports in the Blue Mountains such as skydiving, rock climbing, canyoning, abseiling, mountain biking and four wheel drive adventures. There are heaps of great tour and rental companies that operate all throughout the year to bring some amazing adventures.
You may also like to check out the photographic safaris, National Parks Discovery Tours, the IMAX cinema experience or jump on board a motorcycle tour through the area. There are fascinating "Dreamtime" Aboriginal tours and a variety of other interesting tours that you can embark on!
So as you can see you will have everything from art galleries, quaint shopping villages, fine dining restaurants, luxury accommodation, National Parks galore, extreme sports and hiking trails that will keep you walking forever. You can have a holiday that is as laid back as you want it to be or as jam packed with excitement as you like.
So call us today to discuss the many wonderful attractions that the Blue Mountains serve up on a silver platter every day of the year. You will be amazed at the variety!
Need to know more? Contact our team using the contact form today.