The weather for the Blue Mountains is mostly fantastic. Though snow fall does occur during the winter months, there is only an average of five days out of the year that the Blue Mountains actually experience the pleasure of snow.
The climate of the Blue Mountains is more temperate than the Sydney region with winter months being around the months of June, July and August, has the average temperature in the Upper Mountains area at around 5 degrees.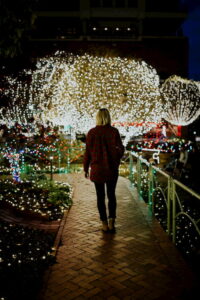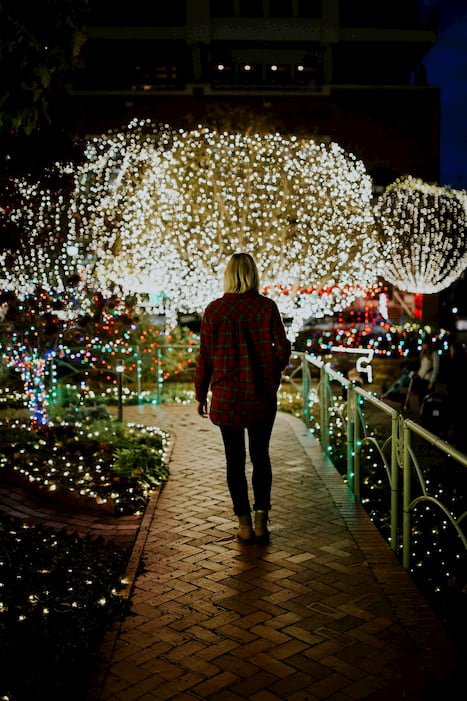 Attractions
Hunter Valley Gardens' Christmas Lights Spectacular tickets now on sale! With over 2 million lights, the Christmas Lights Spectacular is
Read More »
While in summer which is in the months of December, January and February, the average temperature is around 18 degrees. The Blue Mountains is a unique region within a National Park, less than an hour's drive west of Sydney. The Blue Mountains is a natural wonderland of untamed bush, spectacular rock formations and abundant wildlife and birdlife.
No matter what time of year you do decide to come to the Blue Mountains you are always sure to find something that will interest you. If the weather isn't all that kind there is an array of things to do indoors, and for those really nice days where you just want to be out in the glorious sun shine, you can choose from a variety of things to see and do while you are in the region.
So call us today to start arranging your wonderful holiday to the Blue Mountains, where you can not only experience beautiful weather for most of the year, but also outstanding attractions, accommodation and tours and rental options that will keep everyone entertained.

Need to know more? Contact our team using the contact form today.