There are many pros to why the real estate market is so great within the Blue Mountains region. So many of the properties are still relatively cheap to purchase, even with the area being so close to Sydney, so it is not hard to understand why the population grows every year. With an array of properties style to choose from with some offer sweeping views of the valleys and surrounding hinterland, or perhaps you are after some acreage away from the rat race.
House and unit price are gradually rising with the changing market but is it still a relatively affordable area even though it is close to Sydney. Weatherboard, brick veneer, double brick federation, lead light windows and huge fire places, picket fences, it's all here. You will need to look carefully before you buy as there is so much choice and a wide range in prices, not to mention positions. Some properties are in well established areas, others at the end of isolated dirt tracks. It will take property seekers some time to master the Blue Mountains. Median prices for houses as at January 2007 were around $300,000 in most towns. However expect to pay more in Leura and Mt Wilson.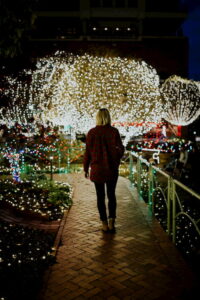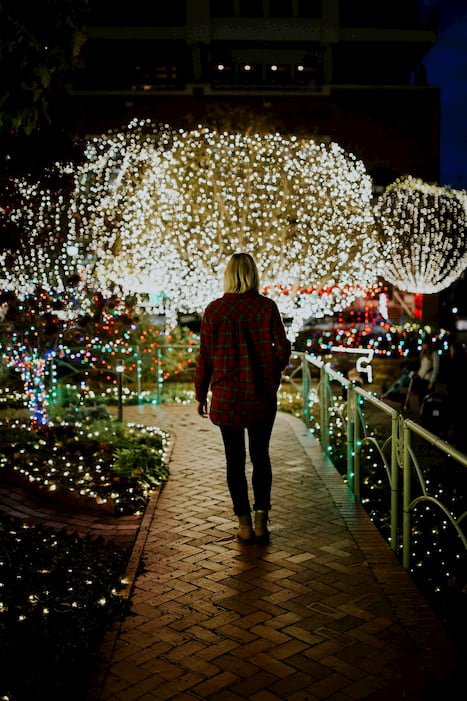 Attractions
Hunter Valley Gardens' Christmas Lights Spectacular tickets now on sale! With over 2 million lights, the Christmas Lights Spectacular is
Read More »
There are many reasons why you might want to live in the Blue Mountains and many commuters travel to Sydney every weekday by train or car or a combination of each. It may be the fresh air, bushwalking or gardening, sitting in front of log fires or dressing up in overcoats. It's ideal if you like to read, write or paint or just want to get away from everyone. It's like somewhere you go to recuperate, perhaps after working for too many years in the rat race.
With the area becoming more and more appealing to thousands of people from all around, you can still purchase a piece of paradise with the Blue Mountains for a steal but make a tidy profit with the rising market within a few years. There really aren't many units that have been built in the region as it mainly consist of stylish houses and lavish lands, but there are still a couple of unit developments that can be found within the more larger towns of Katoomba or perhaps Leura.
If you are interest in the real estate market for the Blue Mountains please give us a call and one of our staff members will be more than willing to answer any questions that you may have.
Need to know more? Contact our team using the contact form today.