There are very few locations, like the Blue Mountains in the world. When you're happy enough to get your wedding there, you're promised a beautiful day and a great st1art to your married life.
This can be tough to narrow things down to only one, with other location choices to pick from. So what kind of place do you want? In the Blue Mountains you can find a wide range of wedding sites, and so much more. With incomparable views of the magnificent Australian scenery and world-class customer service, you 're bound to find the right location.
You 're in excellent hands with Crowne Plaza Hawkesbury Valley, who is well respected by the couples who have married here before and their friends. The facility provides meeting rooms for up to 130 visitors, beautiful grounds, chapel and lake for celebrations and photos, and fantastic lodging for the whole family. Even the day spa is ideal for any pampering you like before or after such a big day. A comfortable environment in the countryside but taken to you by one of the world's biggest hotel chains, you'll be well looked after.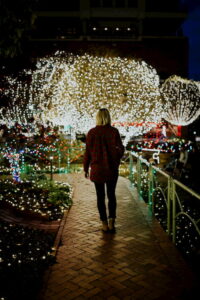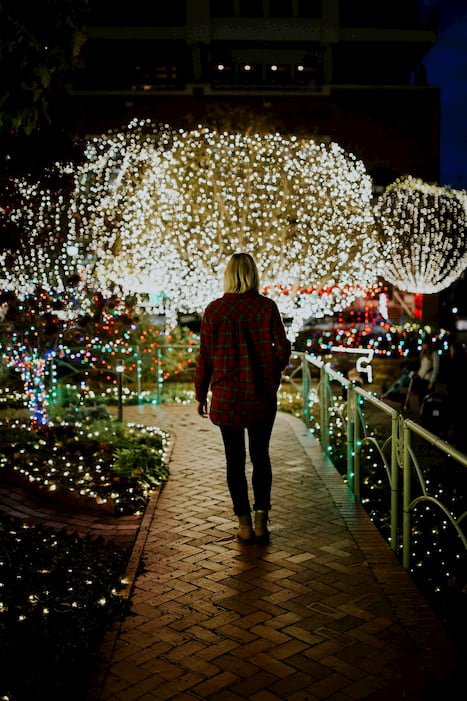 Attractions
Hunter Valley Gardens' Christmas Lights Spectacular tickets now on sale! With over 2 million lights, the Christmas Lights Spectacular is
Read More »
There is no more beautiful setting for your wedding reception than the stunning Romantic World Beautiful view of the Three Sisters at Skyway Restaurant. Create a wide entrance to your private Skyway, at sunset! You may also decide on a wedding service in the valley. Our Rainforest Room is a beautiful location, surrounded by the magnificent temperate rainforest. On your return, why not enjoy the views with champagne and canapes on our terrace. Discover the possibilities.
You will be nestled in the most beautiful natural scenery at Allview Escape. You will have a view that will make a lasting impact on all the visitors. Here weddings have exclusive use of the entire site, with a variety of spaces and backdrops. The location arranges catering, as in something else that the heart wants. Even with lodging for your bridal party, in this soothing and cozy place, you can dress, party, and cool down afterward.
Experience your wedding in the Blue Mountains at Fairmont Resort & Spa Blue Mountains, just as you have always dreamed of. Leave the specifics to our devoted event team to ensure that your every expectation is fulfilled. From a lavish evening celebration for up to 850 guests in our pillarless Grand Ballroom to a sit-down dinner in one of our smaller, tastefully furnished function spaces, some have floor-to-ceiling views of the Jamison Valley in Mistys, enjoy your reception in either of our customizable celebration spaces!
Elegant and realistic, Lookout Echo Point 's design represents the lookout 's surroundings, providing a beautiful view over the Blue Mountains Valley. The lookout is situated in Katoomba. It provides a range of small and wide spaces that can fit up to 120 with dinner and dance, or 200 with an only cocktail reception.
The family and friends at Jenolan Caves will always recall your special reception. Either above or below ground, you should pick the best place for your ceremony. Get your intimate dinner, brimming with fragrance, at the historic Caves Home. We have many reception areas, plus a range of menus and kits for drinks. Remember, we are not raising our menu prices solely because it's a wedding! For your wedding night, book our magnificent Grand Classic Superior Suite.
Stylish, breathtaking, and stress-free, Lilianfels Blue Mountains Resort & Spa is set in the Blue Mountains with Jamison Valley views. The venue provides lots of rooms right on the premises, so your visitors need not think about going home. With an on-site restaurant, bar and gym and the added luxury of a day spa, this venue is exceptionally well suited for guests looking to extend their stay into a weekend away. Lilianfels will cater for smaller wedding parties under 20, or broader guest lists of up to 100, with many venue choices.
Over the years, Mountain Heritage has been lovingly renovated to create a dry, inviting, and beautiful location-providing an experience of total beauty for your special day. The stunning reception rooms are complemented by similarly spectacular gardens and recreational areas with balconies, terraces, and, of course, those stunning vistas. The expansive stairs and spacious, soothing lounge areas with blazing open fires during the colder months are among the other countless photo opportunities.
Need to know more? Contact our team using the contact form today.