Located one hour north of Coffs Harbor and roughly 300 kilometers south of Brisbane, the Clarence Valley is a secret wealth of riches with the lush countryside. It also has a network of calm and free-flowing rivers and 80 kilometers of pristine beaches and undeveloped coastlines – the longest in New South Wales – just waiting to be found.
The Clarence Valley provides a wide variety of options for coastal and country accommodation and activities to attract all ages such as canoeing, kayaking, white water sports, bushwalking in national parks, and snorkeling, surfing, and swimming.
The fringes of the beautiful Clarence Valley include an endless range of azure waters and golden sands. Spreading for 80 kilometers, the area boasts the most extensive undeveloped coastline in New South Wales, starting from Iluka in the north. It includes the 'best community' in Australia, Yamba, and Angourie, famous for its spot break and the state's first surf reserve. The peaceful coastal villages of Brooms Head, Sandon, Minnie Water, and Wooli are nestled behind Yuraygir National Park. It is ideal if you are after anything a little more laid-back or a relaxing stopover.
Grafton acts as the gateway to the Clarence Region, to the Great Dividing Range and to the many Clarence River tributaries. With many magnificent examples of colonial architecture, this vibrant city is steeped in history. It has been a thriving regional hub for over 150 years. Every October, the river city comes alive when the tree-lined streets glitter in a haze of purple bloom for the Jacaranda Festival, Australia's oldest family floral event with enjoyable activities for all ages.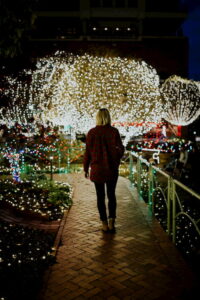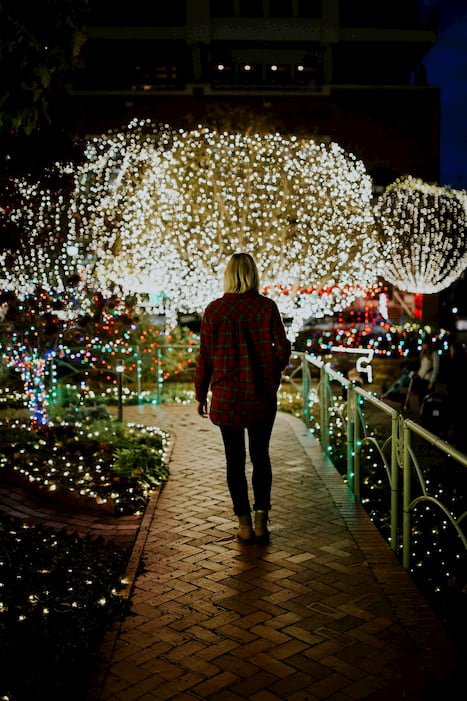 Attractions
Hunter Valley Gardens' Christmas Lights Spectacular tickets now on sale! With over 2 million lights, the Christmas Lights Spectacular is
Read More »
Further, inside, explore the Nymboida region's convicted history and ride down Old Glen Innes Lane. Escaped convict Robert Craig was pardoned for guiding officials to the then-unknown "Broad River" area known as the Clarence. Seelands, Jackadgery, and Copmanhurst river villages offer significant picnic areas at a tranquil country pace.
Wooli is the gateway to the magnificent Solitary Islands Marine Park's northern portion, boasting 10,000 hectares of coral reef and an unprecedented diversity of marine life. Bring your snorkel and swim among the nearby Diggers Camp or Minnie Water Lagoon fish, mollusks, coral, and seagrasses. Scuba divers come from far and wide to immerse themselves in the spectacular sites around North Solitary Island and Pimpernel Rock, with charters for diving and fishing from Wooli.
Christ Church Cathedral on the north side of Grafton is the parish church for Anglicans, and its origins date back to 1842 when a small wooden church was built on the site. Now the cathedral is a landmark in Grafton city and draws tourists every day from far and wide. The Cathedral, a natural green space in the heart of the central business district and government precinct, provides a place for silent and quiet contemplation. People of all religions and people of no faith are welcomed.
Grafton Shoppingworld aims to be the community's hub and is renowned for its focus on shopper convenience, cleanliness, and protection, seven days a week, ensuring a healthy and pleasant shopping experience.
Grafton Shoppingworld offers a wide variety of amenities, including a Customer Lounge, free Wi-Fi, two state-of-the-art parents' rooms, accessibility services including complimentary wheelchair hire, an Upper-Level access lift, and a disabled toilet. Grafton Shoppingworld offers free parking for more than 1000 visitors, and 850 underground spaces for handicapped people and prams for parents.
The Saraton Theatre is a Grafton N.S.W. heritage-listed theatre, initially built in the 1920s and completely restored ten years ago. It serves as a three-cinema complex and a seating for up to 900 people in the theater for live performances.
Mann River System is perfect freshwater camping, fishing, and canoeing destination that is surprisingly underestimated. Mann River is a stunning riverside location for picnics and camping and offers panoramic views, swimming, and fishing. If you go west, pack your lilo, boogie board, and floats. Take the five-minute detour off the Gwydir Highway to Cangai Bridge before moving up the range for a short refresh in the Mann's clear, cold waters or sail the river in your kayak or canoe.
The Exodus assurance is that the quality facilities, excellent training, and expertise will lead your personal trip with Exodus. Exodus is located in the heart of Buccarumbi, west of the rugged Buccarumbi Mountains, and southwest of Grafton, where the Nymboida and Boyd Rivers join forces.
The Refugees' home base is on 2,500 acres of private property, including hundreds of thousands of acres of State Forest and National Parks. The property at Exodus offers the ideal location for all the events and programs offered. Exodus also uses and could again come to you from different locations around Australia.
Need to know more? Contact our team using the contact form today.