Villa Vivante is an excellent location for weddings and activities. It is truly world-class, with its sleek European styling and Pacific Ocean panoramic views.
Say your vows, with the dramatic backdrop, in front of the infinity pool as your guests watch from the terrace above. The spacious bar and dining room host parties. Looking through the arches of the terrace, the breathtaking view and the romantic place make this a fantasy for a wedding.
Centred on Australia's Tropical North Coast, Villa Vivante Weddings has become the much sought-after planner for discerning couples seeking a unique and different a wedding as they are. Their attention to detail, artistic imagination and outstanding service enables the team to produce spectacular events that are not only unforgettable but still surpass expectations.
Situated in Frederickton NSW on the banks of the Macleay River, The Garden Bar & Kitchen is a waterfront restaurant awaiting your next feature. This rustic venue with panoramic views of the river and a delicious menu is the ideal place for your wedding.
The Garden Bar & Kitchen is nestled within Fredericton's Old Cheese Factory historic surroundings. It's fun to share this magnificent place with you, with its breathtaking views of the river and its rustic charm.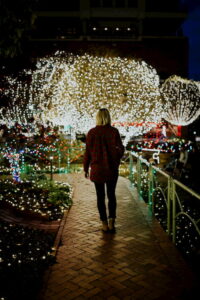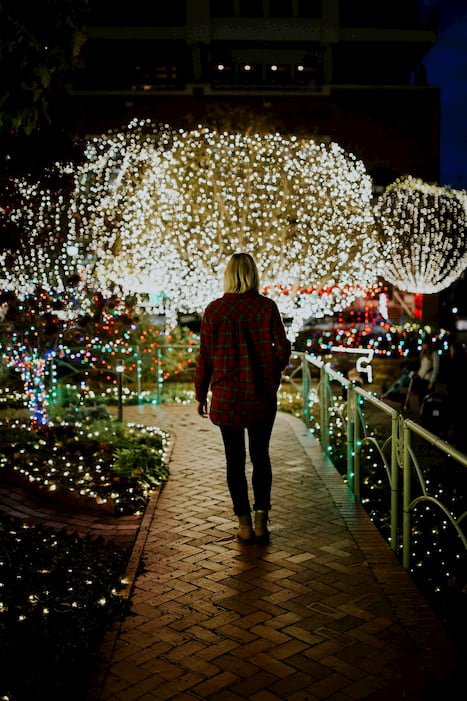 Attractions
Hunter Valley Gardens' Christmas Lights Spectacular tickets now on sale! With over 2 million lights, the Christmas Lights Spectacular is
Read More »
Suppose you are preparing a cocktail party or a sit-down dinner. In that case, The Garden Bar & Kitchen has all the ingredients to make your wedding the most magical day possible. From a celebration in The Old Barn to the restaurant's waterfront dinner, excellent food sampling and countless photo opportunities.
Riverside Ranch Retreat 50 acres of exclusive riverfront privacy; offers a picturesque backdrop for your ceremony and reception just 6 km away from the CBD and beaches of Yamba. The spacious riverfront swimming pool and waterfall with wrap around timber verandah is a great entertaining area for you and your guests with sweeping swimming pool and views over the Clarence River. Before the wedding, the luxurious master suite acts as a pampering space for the bride and maids.
Tell your vows at one of three spectacular locations for the service, followed by a 'just married' reception with family and river-view guests. Country charm with a rustic vibe ooze from the newly restored Moondance Saloon, the magnificent mature fig tree, and a dock catching stunning sunsets and moonrises on the waterway-offering limitless photo opportunity for your photographer. Every aspect was considered with the support server and bar of a separate riverfront caterer, indoor/outdoor sound system, manicured lawns, thematic props like an antique ute, mobile horse cart bar, tiki torches and a cozy bonfire spot.
Celebrating your wedding with family and friends, enjoying sunset canapes, overlooking the breathtaking Clarence River as the water transforms to gold as the evening passes. You can enter Yamba Shores Tavern by water right on the river with a private pontoon, or you can sail the Clarence River with your wedding pictures taken on board a yacht before you arrive.
The Clarence Deck is the ideal spot to stage your marriage reception. It can seat up to 180 guests with space for a DJ or band, with scenic views of the river. The deck is also an excellent venue for conducting your service, which can be used as a back-up for the rainy weather. The Boardroom and Bar restaurant, equally beautiful and intimate, can comfortably seat up to 100 guests with room for a DJ or Band.
There is a wide variety of tasty, inventive meal options, specializing in tailor-made menus. You can customize your menu to suit your unique needs. All dietary requirements are met so with the aid of the chefs, you can plan your dream menu. Your visitors will relax and have fun knowing that the free courtesy bus will provide transportation to and from the reception desk. Yamba Shores Tavern is a fantastic venue which guarantees a unique and unforgettable wedding day experience.
Dreaming of a romantic beach wedding with postcard views of sweeping lawns leading down to ocean waters? The BreakFree Aanuka Beach Resort is the ideal spot. Located by a lagoon of freshwater and nestled among native gardens, the cedar chapel with glass windows and a spacious courtyard is a perfect environment for your ceremony.
The beautiful Beachside Lawns ceremony venue, situated next to Diggers Beach, offers a picturesque slice of heaven that will turn your dreams into loving memories. The resort has only for you a reception venue with four to choose from including three with spectacular views of the stunning Diggers Beach. Dine under the stars on the Norman James Lawns, for a rare and elegant reception. Choose from 3 indoor reception facilities to cater for cocktail weddings or more extensive scale activities.
Need to know more? Contact our team using the contact form today.