There are countless options for dining out whether it be for breakfast, lunch or dinner. There are bakeries, bars, restaurants, bistros and cafés all of which will have something fabulous to wet your appetite.
From Mexican food at the Wrap and Go Go, to Angies Italian Kitchen where they serve modern and traditional Italian cuisine. The Wrap and Go Go is always open for lunch and dinner and, and serving different dishes including vegetarian everyone is catered for. They have ample parking, as well as disability access, but if your just don't feel like venturing out at night then they do home deliveries.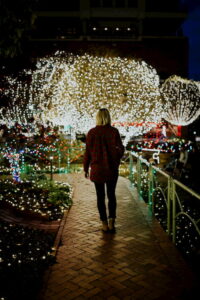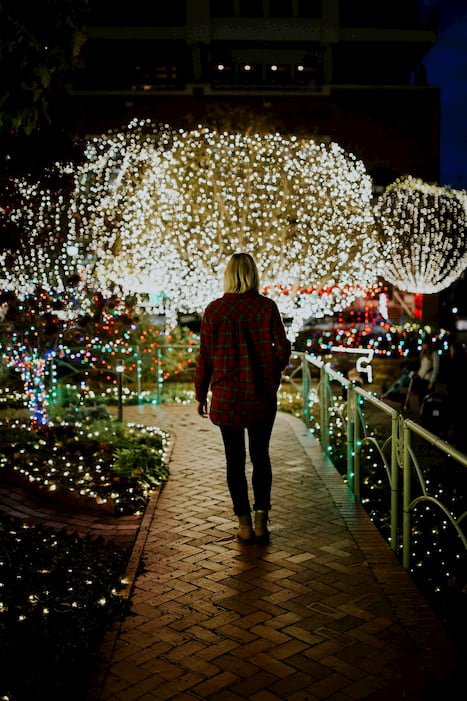 Attractions
Hunter Valley Gardens' Christmas Lights Spectacular tickets now on sale! With over 2 million lights, the Christmas Lights Spectacular is
Read More »
Café Susu is another great place to dine where they serve breakfast, burgers, salads, light meals and curries all year round. You can find it along Gippsland St, Jindabyne.
If you've been fishing or skiing and you don't want to be stuck indoors again after the sun goes down, then you must go and check out Sublime. They have a large meno of pastas, steak sandwiches, Panini and Thai Beef salads. And if you are finding it a little bit chilly then you really should try their steaming curry laska. The restaurant is licensed but you can BYO your own wine if you wish. With ample parking they have room for everyone.
There are just so many places to pick and choose from, whatever your taste, whatever your budget you will find it at one of the restaurants in Jindabyne.
If a bit of class is what you are looking for then look no further than the Sundance Bakehouse and Tea Rooms. Located just a stones throw from Lake Jindabyne, sit back and relax while you take in the views.
Apart from many restaurants, cafes and bistros you will also find taverns, nightclubs and bars all that offer great prices, friendly service and fantastic entertainment for all of you night owls.
Need to know more? Contact our team using the contact form today.