Jindabyne, located in the New South Wales Snowy Mountains, is a prime skiing and snow boarding location to base yourself for your next getaway, whether it is during winter or summer as you have the added bonus of being centrally located to Thredbo and Perisher Valley and everything else that surrounds this lakeside town.
Jindabyne, known as the base camp for both of the major ski resorts in New South Wales is place that many people come to stay at as they want to be close to slopes but don't really want to pay through the nose for snow accommodation.
It is just too easy to access both Perisher Valley and Thredbo, from Jindabyne, all you need to do is jump on board the Skitube that makes regular runs throughout the day to the two ski resorts for you to access the slopes.
Every day you can wake up and take your pick from either one of the ski resort in which you wish to go to…. Perisher Valley or Thredbo!! Both of the ski resorts offer up some of Australia finest skiing conditions with a range of slopes varying in levels from beginners through to the more advanced. Both of the ski resorts have designated so much space to beginner skiers, intermediate skiers and to the advanced skiers. And it doesn't even matter if you have never even clicked on a pair of skies before in your life, because both of the ski resorts arrange daily lessons and classes to teach anyone that wants to learn or better the snow skiing skills.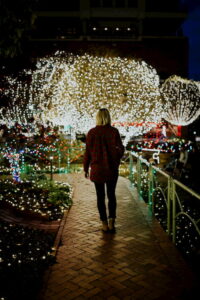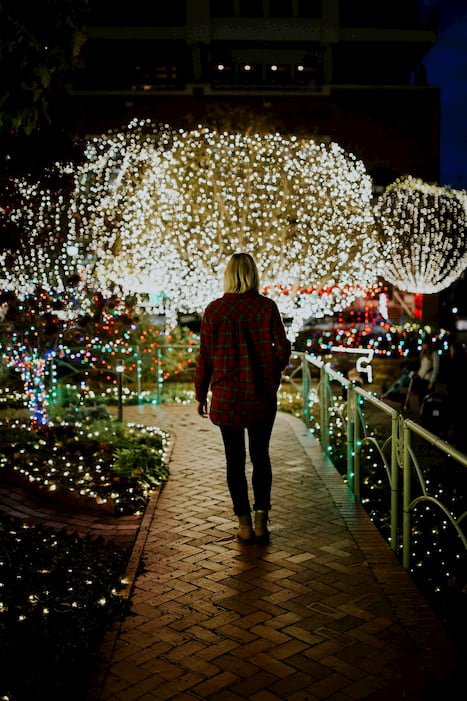 Attractions
Hunter Valley Gardens' Christmas Lights Spectacular tickets now on sale! With over 2 million lights, the Christmas Lights Spectacular is
Read More »
You can also check out the cross country trails that are set in place that serve up, not only some fantastic twists and turns but also the most breathtaking scenery that you will every lay your eyes on.
Both Perisher Blue and Thredbo are family friendly with a range of snow skiing activities arrange for the little ones, so they can find their feet in their own time. At Perisher there is the Snowy Day Care where children as young as 6 weeks through to 3 years of age will be completely looked after by very professional staff. Then there is the Junior Snow Kids where kids from the age of 3 – 6 year can learn how to ski and find some great friends and the Explorer Kids is a programme run by very professional staff members where they take kids from the age of 6 – 14 years of age out onto the ski slopes to better their snow skiing skills, all the while giving the parents a well deserved break. At Thredbo there are organise facilities for the little one to join in on including the crèche, Thredboland and Thredbo Freeriders. The crèche is a day care centre set up for kids between the ages of 6 months through to 6 years how may not be ready for skiing or snowboarding, where they join in on storytelling, activities and arts and crafts. Thredboland is a fantastic place where kids love to spend all of their time learning how to ski and snowboard or simply enjoy the different indoor activities that are run on a daily basis.
For snowboarders that are staying at Jindabyne and are making their way up to one of the ski resorts of Thredbo or Perisher Blue you are sure to find some fantastic snowboarding conditions. Both of the ski resort offer a snowboarding and terrain park to test your skills in, and Perisher Valley also offer a half pipe for you to really enjoy yourself. With all of these facilities you can be snowboarding all through the day and into the night.
Night skiing is fast becoming very popular at both of the ski resorts, and though it is not done every night, Perisher Valley have night skiing on Tuesday and Saturday whereas Thredbo have their night skiing adventures on Thursday and Saturday nights. And no matter what ski village you do decide to go to each day, you are always guaranteed of perfect snow skiing or boarding conditions with the added extra of snow making machines so that you always know that you are going to have soft white snow to slide down the slopes on.
Both Perisher and Thredbo have an extensive amount of chairlifts on the mountain to ensure that you are never standing around waiting to get to the top, and with the longest run at Perisher Valley being over 3km long and 5.9km long at Thredbo you are going to have a hell of a time sliding down the slopes of these wonderful skiing and snow boarding resorts.
Need to know more? Contact our team using the contact form today.