Jindabyne is a fantastic place for your next skiing trip destination as you can the choice of two famous skiing resorts, Thredbo or Perisher Valley as well as embark on a range of tours and rental options so that you can really see what this amazing place is all about.
From summer through to winter there are many different tours and rental options that you can book onto. If you want to do it all on your own time you can easily organise a hire car or motor home and travel around on your own itinerary seeing the sights, and this is especially good if you are visiting Jindabyne in the summer time as you make your way along the roads without any worries in the world.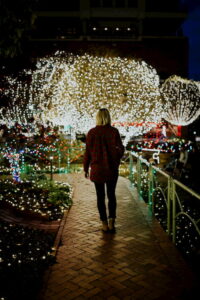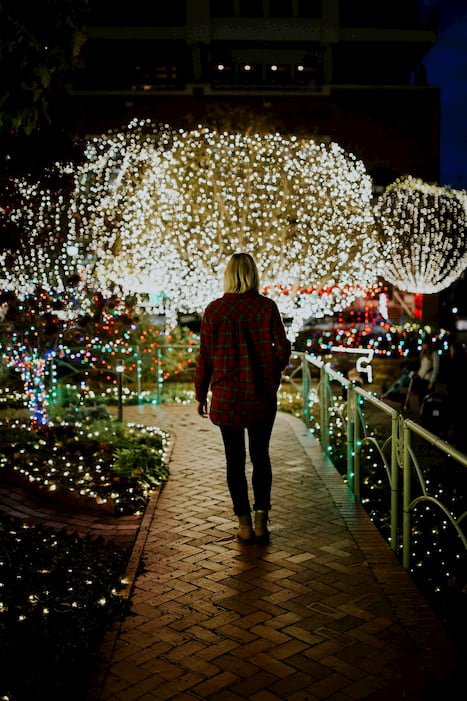 Attractions
Hunter Valley Gardens' Christmas Lights Spectacular tickets now on sale! With over 2 million lights, the Christmas Lights Spectacular is
Read More »
During the winter months you would think there isn't much to do but enjoy a great season of skiing down the white powdery slopes of the ski field resorts, but there is so much more you can do while you are here. From snowboarding to snow skiing, which are the more popular activities in the cooler months you may also like to check out snow shoeing tours, snow tobogganing, ski equipment hire, cross country trekking and cap off your day with a scenic chair lift ride to the top of the mountain where you will be greeted with a glass of champagne and some nibblies as you watch the sun set over the mountain ranges….. Very romantic! No matter what you are chasing for your winter experience there is bound to be the perfect tour or adventure for you to enjoy while you are here.
Throughout summer the Kosciuszko National Park comes alive with an assortment of things to see and do. For anyone that loves horse you can make your way up and down the mountain ranges just like the Man from Snowy River once did, and if you are chasing some fishing then the fly fishing in many of the rivers and estuaries are fantastic. Lake Jindabyne is also great for sailing, boating, water skiing and fishing during the warmer months. The lake fringe the township of Jindabyne, with hundreds of people flocking to its shores to enjoy it many delights every summer.
Jindabyne is a hive of activity no matter what time of year it is, summer or winter, and being such a central location to many of the famous icon in the area you can experience them all without every having to travel far at all.
Jump on the phone right now so that you can speak with one of our staff members about the many tours and rental option you will have available to you when you are holidaying in Jindabyne.
There are other tours such as mountain biking, abseiling, white water rafting, guided nature walks, eco tours, overnight hiking tours and simply just driving the scenic roads. The scenic roads will take you to some of the country's most impressive scenery and past historical villages rich in tales of the Man from Snowy River, goldrush days or the Snowy Scheme.
Need to know more? Contact our team using the contact form today.