Kingscliff is located close to the border in northern New South Wales. it is about half an hours drive south from the Coolangatta airport and it lies on one of the best surfing beaches you will ever see. The cosmopolitan shopping center at Kingscliff is one of the regions major attractions with its seafront restaurants and cafes.
A beach community with a population of 4000 people, Kingscliff is fairly well connected by road, rail and air. Daily coach bus services are available from Brisbane and Sydney, and daily or overnight train from Sydney to Brisbane. The nearest Gold Coast Airport provides an easy access to Kingscliff.
Kingscliff is home to some fabulous eateries, restaurants and cafes with alfresco dining being a major attraction in the area. Kingscliff Main Street Festival is a runaway hit at Kingscliff with its catchphrase "Art, Food and all that Jazz". The shopping in the area is a delight with some good shopping centres around. Live entertainment on the weekends at the local sporting clubs and hotels lend an extra tinge to your stay at Kingscliff.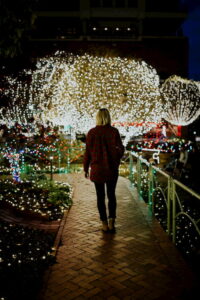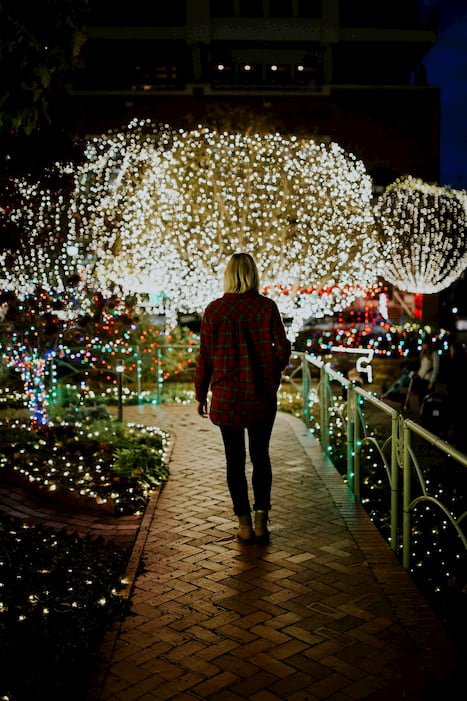 Attractions
Hunter Valley Gardens' Christmas Lights Spectacular tickets now on sale! With over 2 million lights, the Christmas Lights Spectacular is
Read More »
The nearby access to so many hotspots in the region makes Kingscliff a lot more popular. The nearby Tweed Heads and the adjoining Queensland border are motivation enough to explore Kingscliff. The villages of Chinderah and Fingal lend variety to the normal Australian tourist destinations.
There are also many things that lie in and around Kingscliff that is a major draw card for the seaside town. You can be as lazy or as active as you want with a range of social and exciting activities that are sure to suit everyone's taste and style. From a leisurely coffee at one of the al fresco cafes that line the streets to a trip into the World Heritage National Parks where you can marvel at nature's wonders. You can also take a fishing trip to do some deep sea or game fishing on one of the many charters boat cruises that travel out to sea. Or you could go up the Tweed River and do some estuary fishing or crabbing.
There are great yearly events that are held in Kingscliff that people from all around come to experience, including the interest and exciting Kingscliff Main Street Festival in October which is a communal street parts full of events, markets and entertainment for all ages. And you should not pass up the opportunity to take yourself to the Casuarina Sculpture Walk along the foreshore and you should definitely take the family to Lake Cudgen for a picnic and a great day in the sun.
From Kingscliff there is easy access to Mt Warning and the World Heritage National Parks, where you can walk through lush rainforests and discover beautiful bird and plant life that flourishes in this region. There are enjoyable cruises along the Tweed River that you can embark on… you can book lunch and dinner cruises as well as fishing and crabbing cruises for all ages.
From the Kingscliff attractions, to beautiful beaches, dining and outdoor activities…. there is an endless array of things to occupy your time here.
Need to know more? Contact our team using the contact form today.