With the surrounding National Parks that lie behind Kingscliff, you will have the chance to join in on a number of fantastic in interesting nature walks that will take you through that National Parks, to cascading waterholes, gushing streams and see an array of bird and plant life.
Whales are another draw card for Kingscliff, and many tourism operators have set up whale watching vessels for you to come on board and take a day trip out to see these gentle giants of the open waters. Watch them as they frolic and play in the calm waters off Kingscliff and spot their new calves as they travel close by. From half day trips and full day trips you will have an experience of a life time when you come on board a whale watching vessel.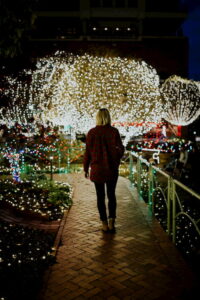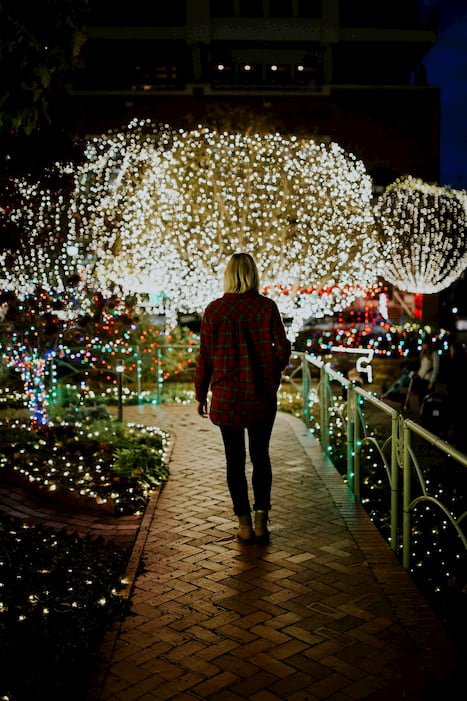 Attractions
Hunter Valley Gardens' Christmas Lights Spectacular tickets now on sale! With over 2 million lights, the Christmas Lights Spectacular is
Read More »
Looking to do some deep sea or game fishing, or perhaps dive down below to the magical underwater world that lies beneath. Just off the shores of Kingscliff you will find so many beautiful reefs to dive on, that you can easily spend all day just exploring. And fishing is a must, with fishing charter boats running regular trips out to see if you can reel in the catch of the day. There are some great eating fish to be caught in these waters!
Maybe you just want to take it easy and dine on mud crab as you cruises up and down the Tweed River, well come on board a great vessel where you can catch your own mud crabs, do some estuary fishing and even go yabbying. For lunch you will dine al fresco on the boat as you enjoy a feast fit for a king!
From day trips to the theme parks, or day spent in the 'big smoke of the Gold Coast', shopping until your heart if content, to leisurely walks to breathtaking lookouts and picnic spots. There are even 4WD adventures and tourist drives to nearby coastal towns, so no matter what kind of tour and rental option you are chasing for your holiday you are sure to find the right Kingscliff.
Need to know more? Contact our team using the contact form today.