As you can imagine a destination such as Norfolk Island can give anyone a holiday that they are going to remember forever! There are so many wonderful attractions and activities that they young and the young at heart can partake in, that your days can quiet easily fill up with excitement.
From land to sea, there is something to occupy everyone when you are on holidays on this magical island escape. On the island itself, you can have a round of golf on the golf course that is situated to boast the breathtaking views of the rugged coastline, or perhaps you would like to check out the gymnasium, tennis and squash courts, the lawn bowl greens, mini golf, skateboarding facilities as well as the archery and pistol shooting range.
Many people come to this island to enjoy the picturesque lush surrounding, so why not strap on your shoes and go hiking or bushwalking. There is also the chance to do some bird watching and horse riding along the golden sandy beaches. Mountain biking is always a must do on Norfolk Island as you can take in some of the best scenery, National Parks and lookouts that will simply take your breath away.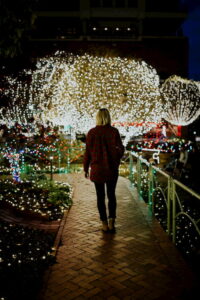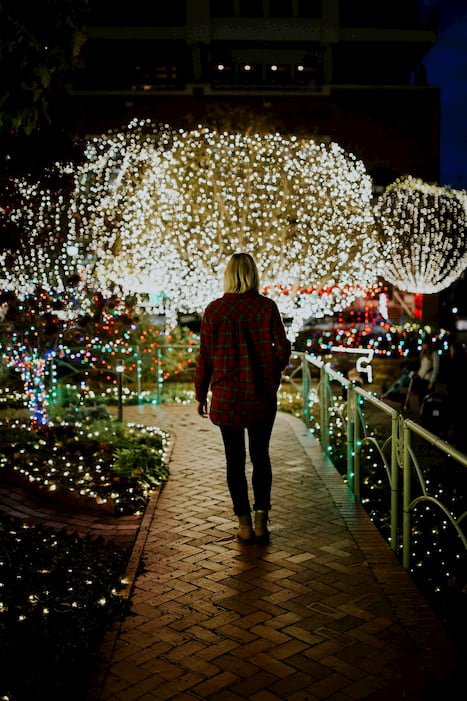 Attractions
Hunter Valley Gardens' Christmas Lights Spectacular tickets now on sale! With over 2 million lights, the Christmas Lights Spectacular is
Read More »
For anyone that loves that water, then you can rest assure that you are going to have every water sport available to your when you come to Norfolk Island. From fishing, diving, swimming, snorkelling just to name a few you can spend as much time as you like in these calm blue waters that surround you.
The pine trees alone are one the main attractions as the island is covered in these huge swaying giant trees that seem to reach to the skies. And not to mention the coffee plantation that is based on the island that offers daily tours where you can learn about the making and producing of coffee.
There are three fascinating museums for you to walk through where you can learn about the history and interesting past of Norfolk as well as a variety of tours both on land on water for you to enjoy. You can also enjoy some great shopping, dining and entertainment that everyone loves to do while on holidays and this island is no exception.
From the year round beautiful weather, to the pristine beaches, lush tropical surrounds and attractions galore…. a holiday on Norfolk Island can be everything you want it to be and so much more!
Pick up the phone right now so that you can have the opportunity to speak with any one of our helpful staff members and discuss with them the many different attractions, accommodation options and other draw cards that beautiful Norfolk Island holds.
Need to know more? Contact our team using the contact form today.