Imagine a dining experience that is a feast for your taste buds as well as you eyes, as you sit and soak up the breathtaking scenery that surrounds you while you are holiday in Katoomba. Within this bustling tourist town in the Blue Mountains you can choose from an array of dining experiences that is sure to suit everyone's taste and budgets.
From al fresco dining to fine dining with a different there are some amazing restaurants that you can book a table at that will have your taste buds reeling! Or perhaps you would like to try out one of the pub that serve some hearty meals for next to nothing, which is great for families and anyone travelling on a budget.
There are picnic grounds and BBQ area where you can cook up a storm for the whole tribe as you sit and enjoy the natural wonder and beauty from all around. Watch the kids play cricket as you kick back and relax with a glass of wine or a nice cold beer.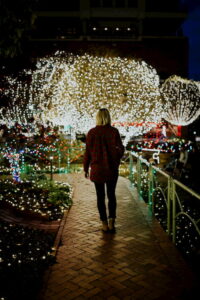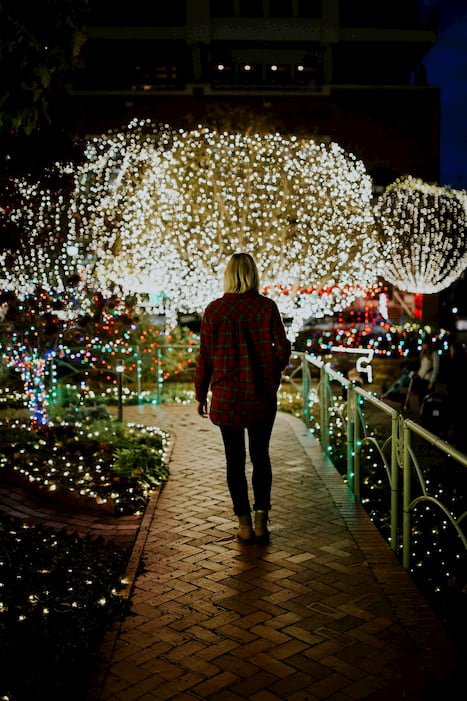 Attractions
Hunter Valley Gardens' Christmas Lights Spectacular tickets now on sale! With over 2 million lights, the Christmas Lights Spectacular is
Read More »
Why not check out one of the cocktail bars or lounge in the area and sample some of Australia's finest wines and the delight your senses with a range of fantastic tapas menus for a light meal. Then dance the night away with some excellent entertainment, while the kids are tucked up nice and safely in bed.
The choices are simply endless when it comes to your dining pleasure while you are holidaying in Katoomba. From a simple picnic in the park to a fine dining experience that you will remember forever, you can take your pick from any one of them all year round.
Many of restaurants serve meals from all over the world, from Indian, Asia, Mexico, the Mediterranean, Ireland, the UK and Europe; you can have a different taste with every meal that you enjoy. Breakfast, lunch or dinner, choose from a wide selection of fine establishments any time of the day or night!
So if the dining on offer in Katoomba delights you, then you should check out what else this exciting town in the Blue Mountains can offer you for your next holiday.

Need to know more? Contact our team using the contact form today.