There are a number of tours and rental options that you can choose from in which you can experience the surrounding areas of Katoomba in the Blue Mountains. You can book yourself onto a tour where you can just sit back and let someone else do all of the driving or perhaps you would like to make up your own itinerary so why not look at the different companies that organise rental cars for hire. All throughout Australia are some fabulous packages in which you travel in your own time, and go where you want to go, when you want to go there!
There are a variety of adventure tours that you can jump onto which are based around some fun filled activities including abseiling, canyoning, horse riding, mountain trail riding, rock climbing, bushwalking, 4WD touring, mountain biking as well as vintage car tours in Katoomba where you can see the region in style.
There are a range of guided bush walks and hiking that you can embark on to go exploring through the National Parks as well as stop off at some beautiful waterfalls that you will thoroughly enjoy. And the Scenic Skyway which is a 7km cable-car ride through magnificent scenery should be one adventure had by all as well as the Scenic Railway which is 200m above the ground as offers some breathtaking views of the surrounding region.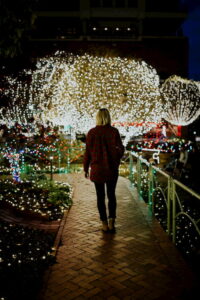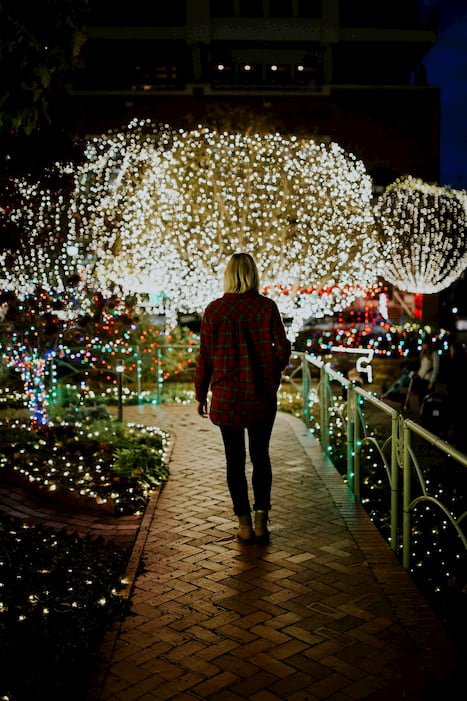 Attractions
Hunter Valley Gardens' Christmas Lights Spectacular tickets now on sale! With over 2 million lights, the Christmas Lights Spectacular is
Read More »
Within Katoomba there is a great hop on hop off tour which stops at 29 different stops throughout the town. Operating all throughout the year, this is a great way to get a really good feel for this historic town and see the many sights and attractions that it boasts. Take as much time as you like at each stop and then the next time the bus comes around you can jump on and travel to the next stop. A great way to spend the day for the whole family!
Many tour operators run daily tours through the surrounding area of the Blue Mountains around Katoomba taking you to many of the interesting lookouts, National Parks, gardens and picnic grounds. You can also have the chance to visit the Jenolan Caves, the Three Sisters, Eco Point, Jamison National Park and many other fascinating sites and attractions within the area.
There are also fantastic bird watching tours along with bicycle tours through the mountains ranges that all ages can enjoy. You may want to spend the afternoon soaring like an eagle through the clouds and getting a bird's eye views of what lies beneath, so book yourself onto an aeroplane flight, helicopter flight or hang gliding adventure. With the abundance of tour companies that operate from either the Blue Mountains or Sydney you are sure to find the perfect tour that you are looking for that will include the wonderful attractions that you want to visit.
From land to air, you can experience this great region however you want to! And from the young to the young at heart, everyone will thoroughly enjoy a holiday to Katoomba as you will have a range of tours and rental options right at your fingertips so you can visit that outstanding attractions and do many of the activities that people from all over the world come to enjoy.
Need to know more? Contact our team using the contact form today.