Booking the perfect venue is the essential element for thousands of couples across Australia when planning their dream wedding. For those in Australia's Capital Territory, a stunning blend of elegant modern reception centers and cultural icons influenced by vintage, you're sure to find your dream venue. Only the highest standard here.
Probably great spaces with fantastic surroundings. Perhaps even more so, the venues here offer excellent service quality. For impeccable standards, attentive staff and fantastic attention to detail, here are a couple of options that might catch your eye.
Congratulations on your engagement and best wishes for an unforgettable wedding day.
An award-winning restaurant with a purely sublime outlook, The Boat House is all seasons enchanting. The evening sunset and the city lights will thrill your guests with floor-to-ceiling windows overlooking the lake and private parklands.
Minutes away from the city, but miles away from the world, you'll feel the time has stopped, and your special day could last forever! Excellent, warm and professional service tailored to fashion your ideal celebration, your happiness is how they know they did well.
The Narooma Golf Club is ideal for those who want to tie the knot against a very stunning backdrop. With panoramic views of Montague Island and Glasshouse Rocks, this award-winning venue provides couples with the rare opportunity to host their wedding, reception, and photoshoot all within the one breathtaking location.
Whatever you imagine for your event, Narooma Golf Club's talented and dedicated wedding coordinator will ensure that your special occasion is all you dreamed of being.
The Ginninderry Events is one of the most famous wedding venues in the country, located just 20 minutes from Canberra. This location offers couples an enchanting and spacious private estate to host their special day. It also provides couples with the ability to host their garden ceremony, picture shooting, and reception all in one magical place. If you are looking to host your wedding in a fairytale place, Ginninderry Events might be the venue.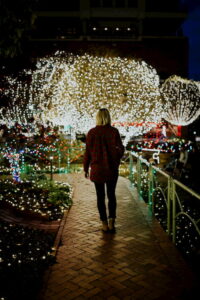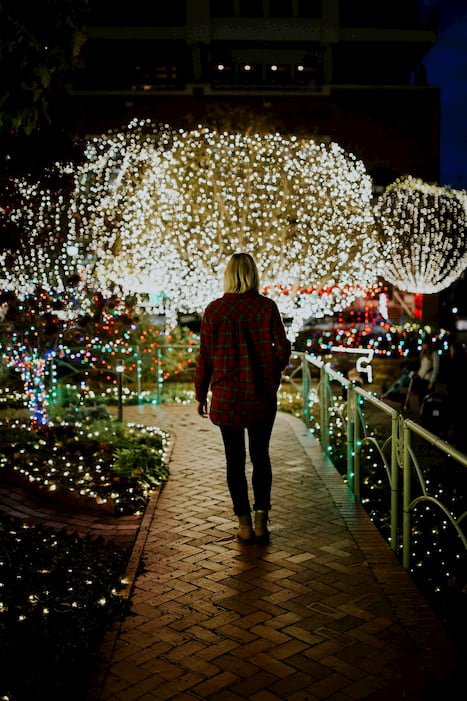 Attractions
Hunter Valley Gardens' Christmas Lights Spectacular tickets now on sale! With over 2 million lights, the Christmas Lights Spectacular is
Read More »
It is remarkably a vast, heritage-listed rural property situated in the heart of Southern Canberra. You'll experience both worlds here, modern and convenient inside, but with a historic exterior and peaceful bush setting.
Your family and friends will have the time of their lives here for world-class service and quality food in generous serves. They will talk about your wedding for months afterward. The exclusive site means you don't have to go anywhere else on your wedding day.
Goolabri is here to make all your dreams come true, from elegant garden ceremonies and traditional rural receptions to intimate winter weddings. The quintessential atmosphere of natural splendor in the surrounding region would create a perfect setting for your wedding. A winding tree-lined trail, architecture was chosen, historic timber beams and a breathtaking view simply add to the ideal backdrop.
The Royal Canberra Golf Club, a treasure trove of spaces and secrets for your magical wedding day, is tucked away within the magnificent Westbourne Woods Arboretum Boasting views of the lake, lush lawns, stone bridges, and ambling creeks, this is an idyllic environment for pictures, cocktails, and lawn canapes, or whatever your dream day may entail. They have thought of it here with formal dining rooms for dinner and music.
The Hyatt Hotel Canberra provides five-star luxury inspired by heritage, for the couple who want only the most beautiful things in life. Select from several flexible spaces, all offering an opulent interior design reception experience, excellent service, and gourmet food and wine. With accommodation for all your guests, this is a welcoming and comfortable venue with all the modern amenities you need.
Situated just 25 minutes north of Canberra, Poachers Pantry might be the wedding venue you were looking for. This beautiful location provides a renovated old farmhouse for couples to host their event — the ideal place for a country wedding. Poachers Pantry reaches capacity at 300 cocktail guests. At this enchanting venue, there is something for weddings big and small.
The National Arboretum could just be the wedding venue of your dreams. This spectacularly unique venue allows couples the unique opportunity to host their ceremony, photoshoot, and reception all within the one location, so there's no need to rush between venues on your big day. With several ceremony and function settings to choose from, there's something to suit weddings of all sizes, styles, and budgets at the National Arboretum Canberra.
Catering up to 200 guests in their courtyard gardens, Mercure ensures an unforgettable experience. Fairy lights and white ribbons give your special day a whimsical feel. At the same time, cheese platters, dessert stations and chocolate fountains will fulfill all your cravings. Seek inspiration from customizable cooking stations such as Winter Warmer, Seafood Extravaganza, or Mexico's ever such a famous fiesta.
Need to know more? Contact our team using the contact form today.